WELCOME TO THE SASKATCHEWAN CATHOLIC WOMEN'S LEAGUE OF CANADA WEBSITE
Click to go to:
---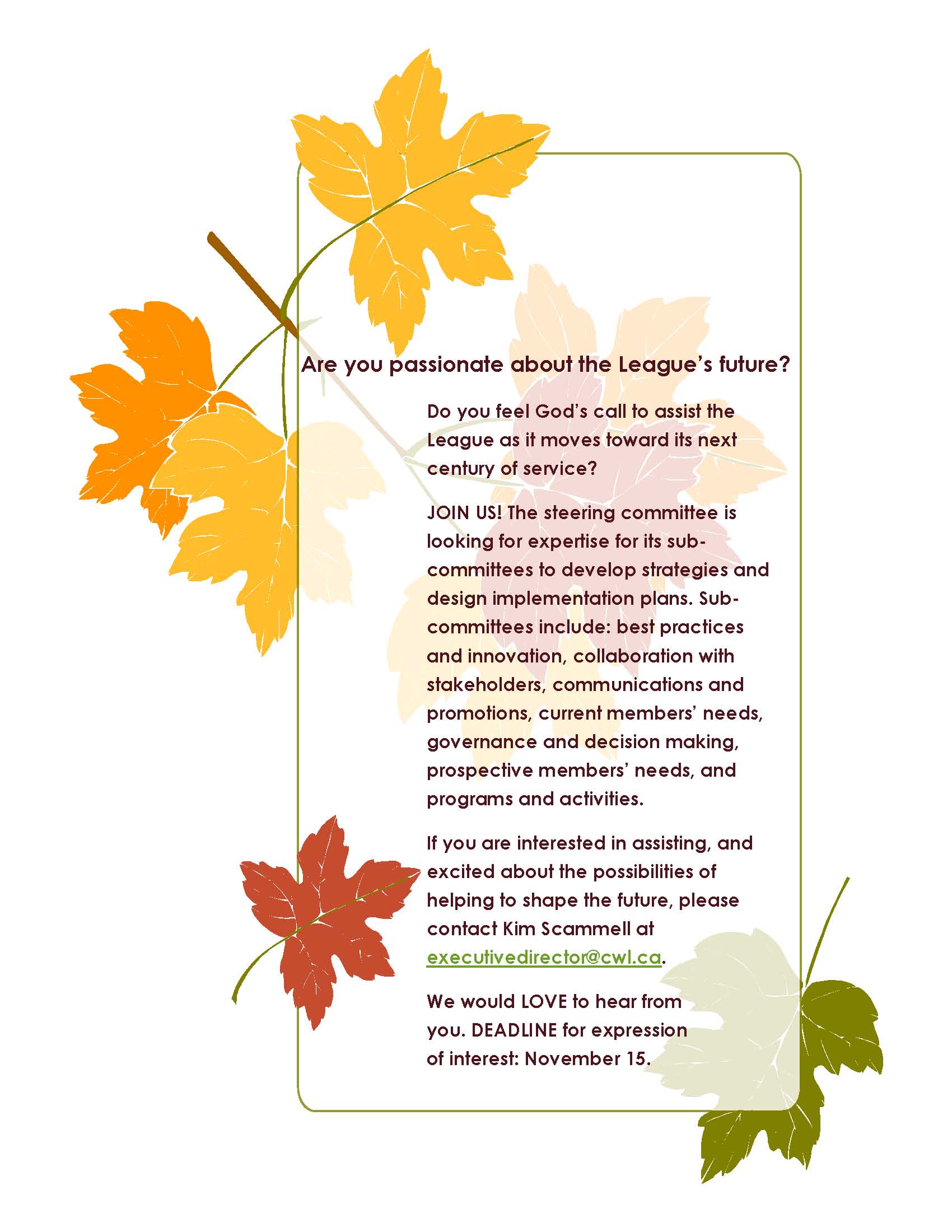 FROM THE PRESIDENT

It is my pleasure to welcome you to the Saskatchewan Catholic Women's League of Canada website. While our website is not new, it has certainly been updated. We now have a links for each diocese where you can see all the news. However, we do need all members to send us pictures and write-ups about your great events.
We are the Catholic Women's League of Canada; we have been here for almost 100 years and our stories need to be told! The email address for submissions is listed under 'contact us'.
In January, 2017, we were given a new theme from our National executive: 'Inspired by the Spirit, Women Respond to God's Call.' This is not a challenge, but a reminder that all that we do comes from God. It also reminds us that God gives us what we need to carry on His works. An explanation of the beautiful theme logo can be found below.
I look forward to the next two years, travelling the province and representing you at the National table.
- Margaret Schwab, Saskatchewan Provincial President
---
SOCIAL JUSTICE AWARD
Once again it is time to submit applications for The Saskatchewan Provincial Council of the Catholic Women's League of Canada's Social Justice Award, which was inaugurated in 2007. You can find the 2018 copy of the award criteria and application form HERE. We would appreciate any assistance that you can give in making this award known to eligible candidates. For further information, email Mary Nordick at m.nordick-at-sasktel.net.
---
You can now find reports from around the Dioceses under the "Events" page HERE including:
2017-18 Provincial Communiqués can be read HERE.
The Saskatoon CWL Clothing Depot now has its own page HERE. They are calling for Spring items.
---
2018 National Convention
Take the train to the 2018 annual national convention in Winnipeg, Manitoba.
Read all about it HERE.
How to book your hotel HERE.
---
Our theme logo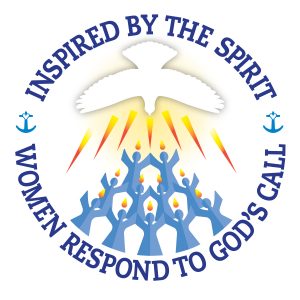 SYMBOLS AND MEANINGS:
DOVE: Holy Spirit - advocate, counsellor, intercessor
CLOUD & LIGHT: living, saving God of glory
FIRE: transforming energy of Pentecost
DISCIPLES: CWL members, responding joyfully to God's call in word and action
CROSS, ANCHOR & HEART
Faith--lived, professed, witnessed and spread
Hope--strength to sustain and preserve us
Love--the first and greatest of all virtues
PRAYER:
Spirit of the Living God open our minds to experience the unconditional love of God. Empower us with the gifts of your Spirit so that we may respond to God's call in joyful service. Inspire and bless the members of the Catholic Women's League so that the fruits of your Spirit may be evidenced in all that we say and do. Amen
---
Catch the Fire! Download the PowerPoint Presentation, the soundtrack or a PDF!