SASKATOON CWL CLOTHING DEPOT
619 20th Street W.
Saskatoon, Sask.
Re-opening of the Clothing Depot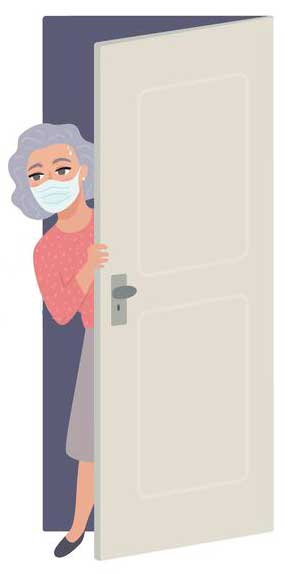 August 4, 2020
The CWL Clothing Depot will have a new look when it reopens on August 4th,
2020! Clothes racks have been rearranged to make the aisles wider to allow
for social distancing. Large arrows will be placed on the floor to direct
traffic flow.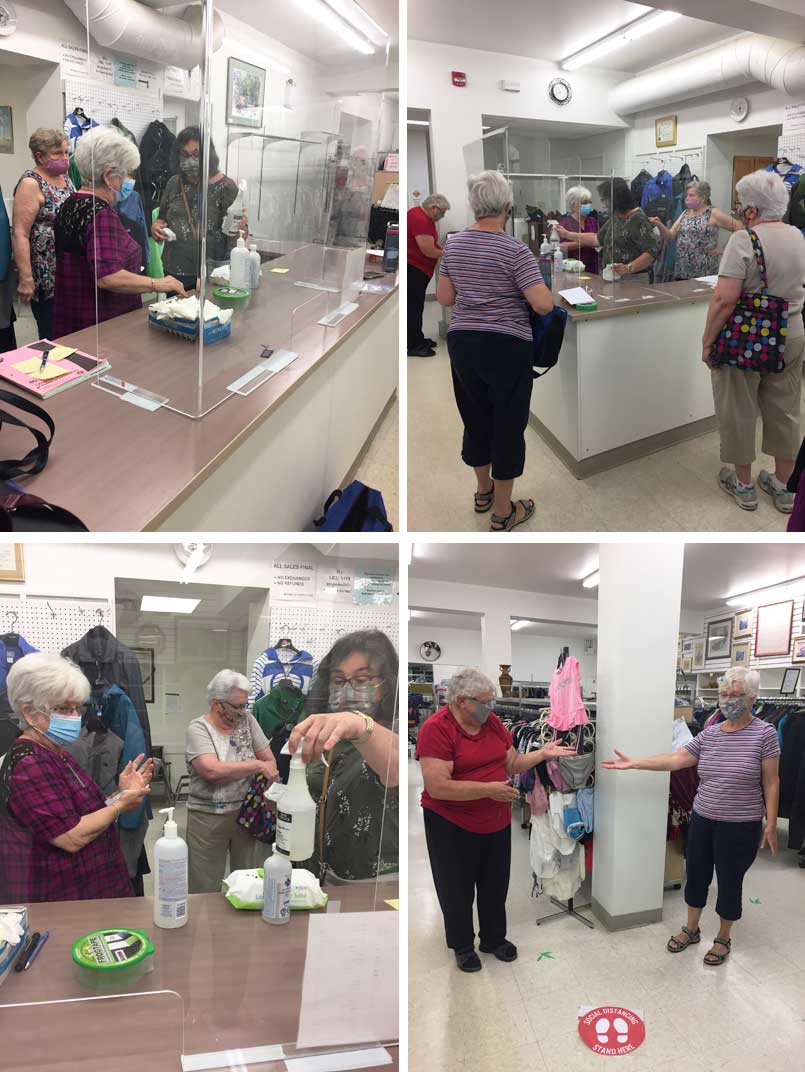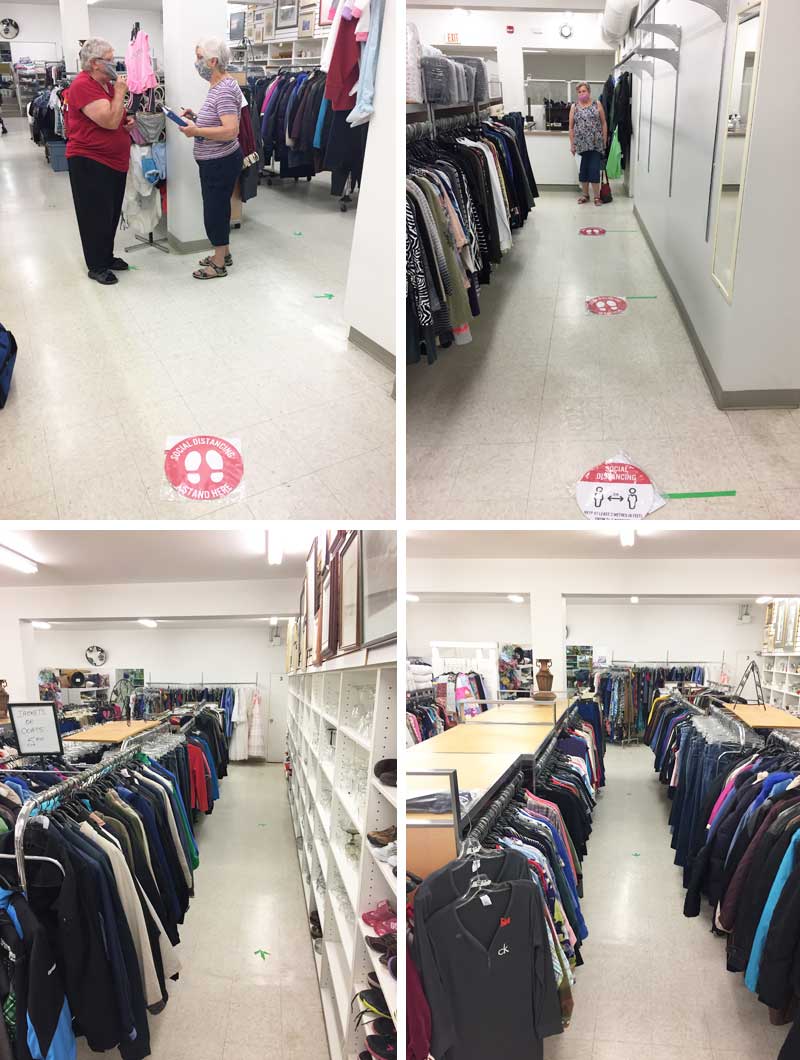 ---
Summer 2020
The CWL Clothing Depot will now be open to receive your donations of good used clothing and household items on Thursdays, from 10 am to 2 pm.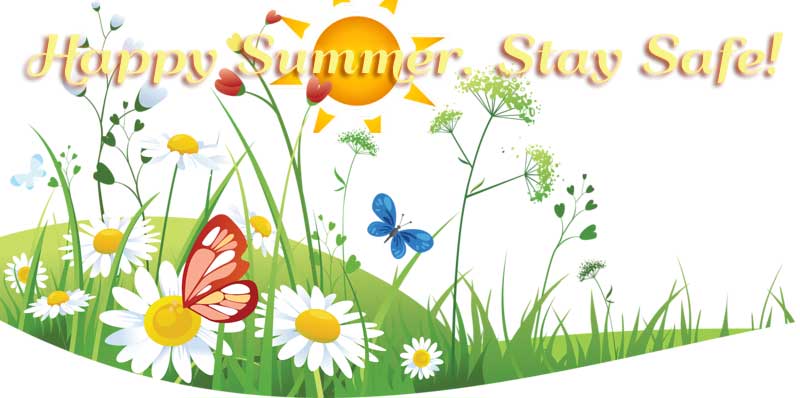 Drop off of donations begin Thursday, July 2, from 10am to 2pm.
Please bring your donations to the back door of the Clothing Depot. At this time there will not be weekly collections done throughout the city by our Depot driver – we need you to bring your donations to us. Thank you.
Please watch for further information as we work towards opening the Depot in a safe and timely manner.
Thank you for your patience and your on-going support of the Clothing Depot.
---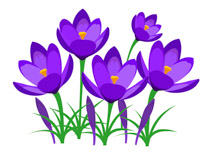 Spring 2020
Effectively immediately the Clothing Depot will no longer be receiving donations at the back door, nor doing the Thursday pickups throughout the city. This is to comply with the governments' instructions for all non essential services to close their doors to help lessen the risk of spreading the covid-19 virus.
IMPORTANT NOTICE: Due to the ongoing covid-19 pandemic the CWL Clothing Depot has closed its doors to the public effective March 17, 2020 for an indeterminate amount of time. We will closely monitor the guidelines set out by our government and Saskatchewan Health Authority and respond accordingly.
Following the instructions of our government and Canadian Health Authorities, the Annual General Meeting scheduled for Monday, March 30th , 7 p.m. at the Clothing Depot has been postponed until a future date. We will reschedule the AGM when instructed it is safe to do so.
The Clothing Depot Volunteer Appreciation Luncheon scheduled for Monday, April 20 is postponed and will be rescheduled at a later date when public health advisories have been lifted.
Thank You! Over the Christmas season the Clothing Depot's many customers appreciate the opportunity to purchase new and gently used items for their families and friends at nominal cost. A big 'Thank You' to everyone who donates items for our Christmas sale and to those who volunteer during the busy Christmas season; your thoughtfulness is what the Christmas season is all about and makes Christmas 'Merry and Bright' for many people. God Bless You.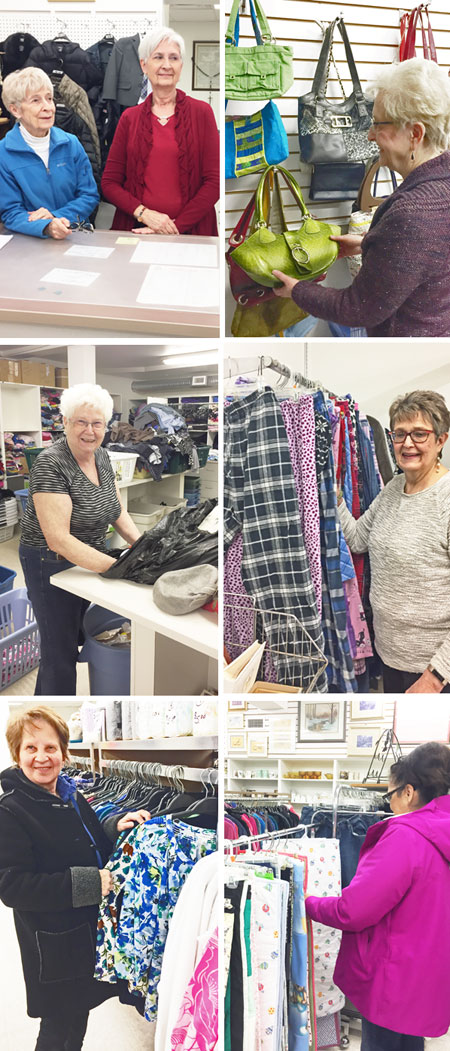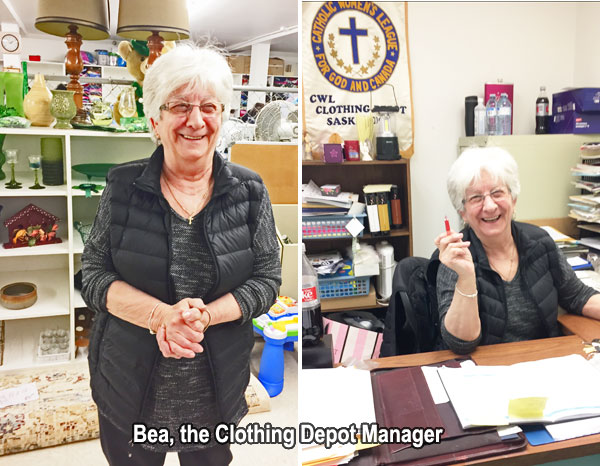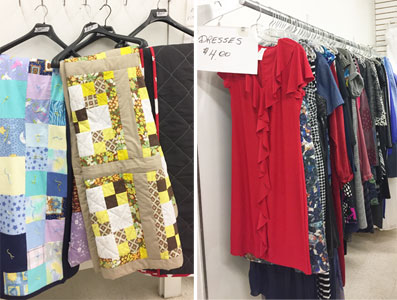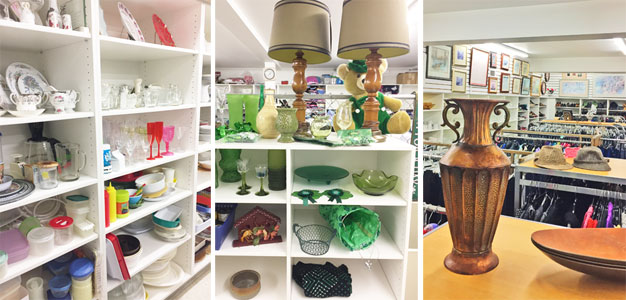 ---
CHRISTMAS 2019 AT THE CLOTHING DEPOT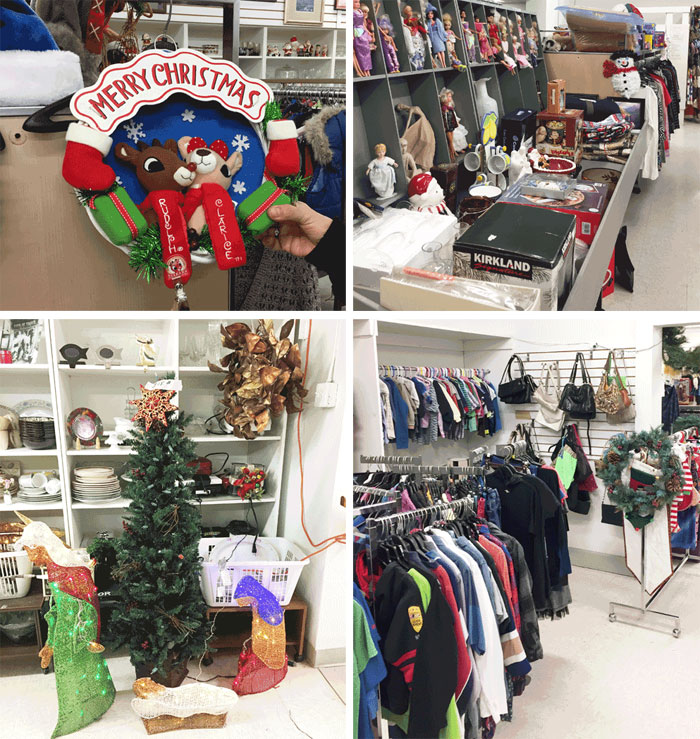 1. Christmas has come to the Depot!
As of November 12th the Clothing Depot is busy with Christmas shopping. Our shoppers are thrilled to have a large selection of Christmas decorations and Christmas gifts from which to choose. A very heartfelt 'thank you' to our donors who make this possible; because of you someone's Christmas will be a little more merry and bright!!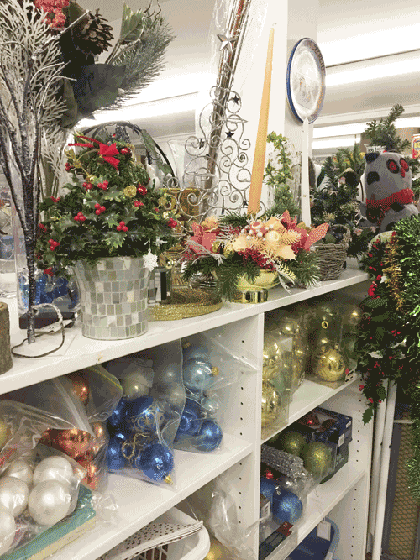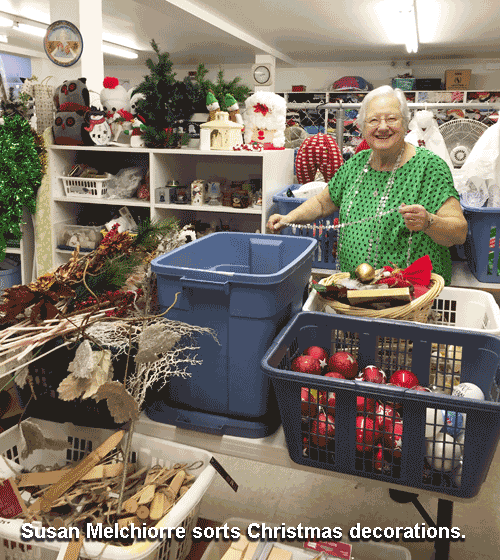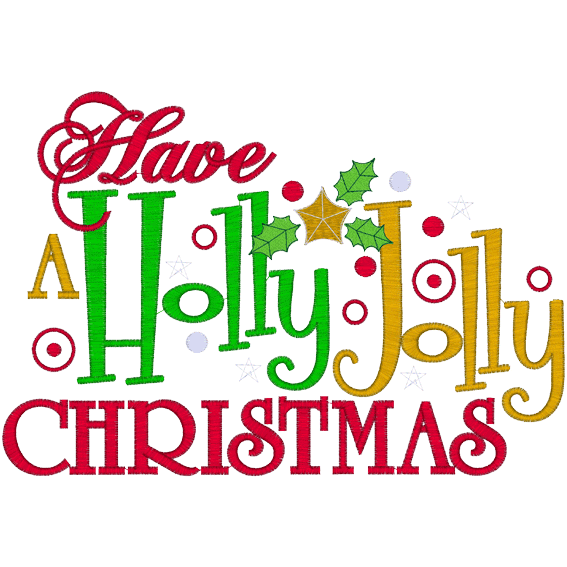 Christmas Shopping Hours at the Clothing Depot
Christmas Eve Tuesday, December 24: 9:00 – 12 Noon
No donation drop offs on the 24th please
Christmas Day Wednesday, December 25: Closed
Boxing Day Thursday, December 26: 12:30 – 3pm
New Years Day Wednesday, January 1, 2020: Closed
2. Quilt raffle
Once again we have a beautiful hand crafted Christmas Quilt to raffle. Tickets are only $1 each. Stop by and get yours soon. The lucky winner will be drawn on Friday, December 20, 2019.
3. Did you know . . . . .
When you make a financial donation to the Depot, the money is used to purchase items that the Depot needs, such as socks, towels, and underwear.
In early August, the Depot had a fresh coat of paint in needed areas. The cashier area received special care and attention. Later in the month a volunteer came and polished the floors and made them sparkle and shine. We are so grateful for all our wonderful volunteers!
Two new hand rails have been installed at the step that leads from the foyer into the Clothing Depot. Thank you to our skilled carpenter! Hopefully this will help prevent any 'mis-steps' as people come to do their shopping.
On Wednesday June 12, members of the Board of the Catholic Women's League Clothing Depot hosted a Customer Appreciation. Cookies, coffee and juice were served in the foyer area. The event gave us an opportunity to visit with our customers. They were very pleased. Comments were; "This is really nice" and "This is so good – thanks so much." This outreach was a great way to develop and deepen relationships with our customers. We'll be sure to do it again next year!
On September 12, Bea, our store manager; Marlene, our Board chairperson; and Myriam, our Board finance member, attended the 50th Anniversary celebration of the Friendship Inn. The Board Chair expressed his appreciation for the on-going positive relationship the Friendship Inn has with the Clothing Depot.
We have special volunteers who sew and donate beautiful quilts; and volunteers who knit mitts and toques for winter warmth. These items are always sought by our mothers and grandmothers to help keep their loved ones warm. Thank you for sharing your talents!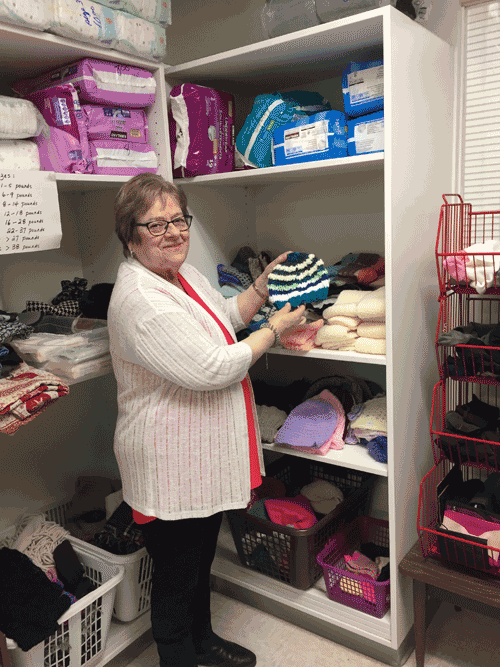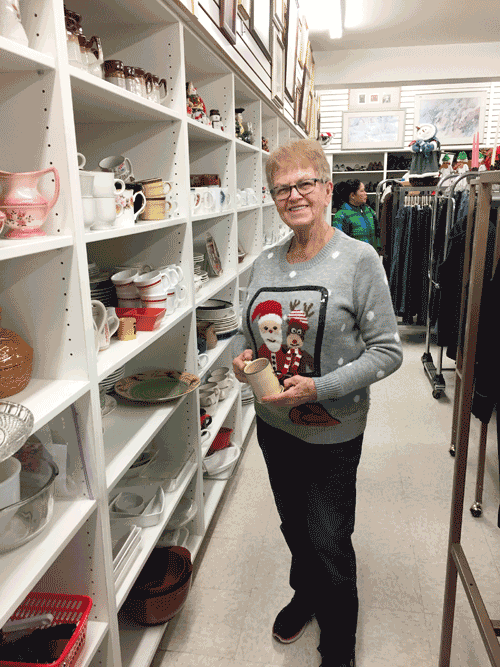 Macklin had a clothing drive and delivered 180 boxes of donations to the depot!!! Well done Macklin!
On November 13 a larger trailer filled with bags and boxes of donated items was delivered to the Depot from Rosetown. Thank you! Thank you! Thank you!
The CWL Clothing Depot, which is located in the heart of our city's core neighbourhood, provides EVERYONE with the opportunity to shop for their families by purchasing items at a nominal fee from our not-for-profit store. YOU make this possible! Thank you.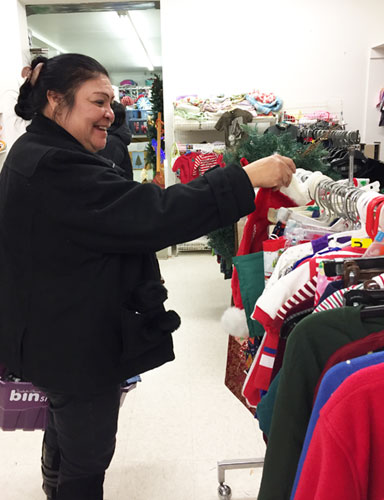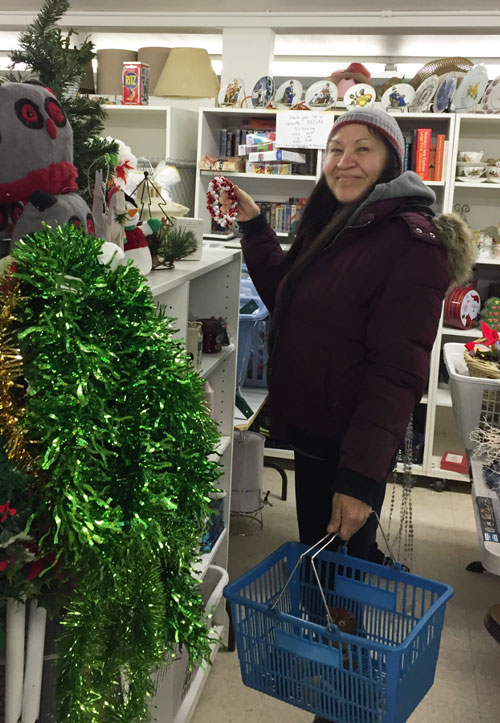 4. How can you help?
Donate gently used clothing blankets, bedding, towels, and kitchenware.
Encourage your friends, family, and neighbours to donate to the Clothing Depot instead of the 'for profit' second hand stores. Offer to take their items to the Depot for them.
Suggest your church or other organizations to which you belong do a drive for the Depot. Call Bea, our store manager at 306-242-5042, to ask which items are mostly needed.
And the most precious gift of all―
Volunteer your time to help at the Depot!
---

CWL Clothing Depot Report to Saskatoon Diocesan Council, April 2019
The Catholic Women's League Clothing Depot has had another successful year in 2018. Our mission is to provide good used clothing and household articles at a nominal cost to the needy in our community. Profits above and beyond the operation of the Depot are disbursed to non-profit charitable organizations.
Charitable donations for 2018 totalled 43,000 dollars.
Our mandate is no one in need is refused assistance due to lack of funds. Four hundred and twenty eight individuals were provided assistance at no cost to them. Examples would be the homeless needing clothes or blankets and refugees and fire victims in need of kitchen items, towels and sheets.
Our success is a reflection of the hard work and dedication of our manager and part time staff. Bea Megyesi is an inspiration to all she serves, and to our valuable volunteers whose time worked was 6052 hours during 2018.
Communications included information posted to the CWL Provincial website about the Depot. Pictures were included. Thank you cards were made for the truck driver to leave at people's houses when he picks up donations.
We have given previous donations to Catholic Missions in Canada, and Father David Reilander called to thank us. He requested pictures and a 1000 word report describing the Clothing Depot. Watch for an article about us in the Catholic Missions magazine.
On April 29, 2019, we hosted our annual Volunteer Appreciation Luncheon at Smiley's. Without our dedicated volunteers, we would not be able to continue the good work of the Clothing Depot. Thanks also to all Councils who promote Clothing Drives, and encourage donations from their parishes, families, and friends. We have been in operation for 53 years, and with your support, our vital mission will continue to 100!
Respectfully submitted
Marlene Kuch
CWL Clothing Depot Chairperson
---

Christmas comes to the Clothing Depot!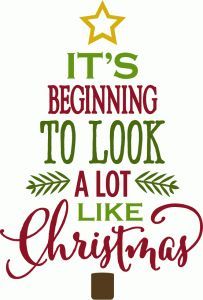 Christmas sales at the CWL Clothing Depot are well under way. Donations of gifts, new and nearly new, are beautifully displayed and ready for all the shoppers who anticipate this exciting event every year.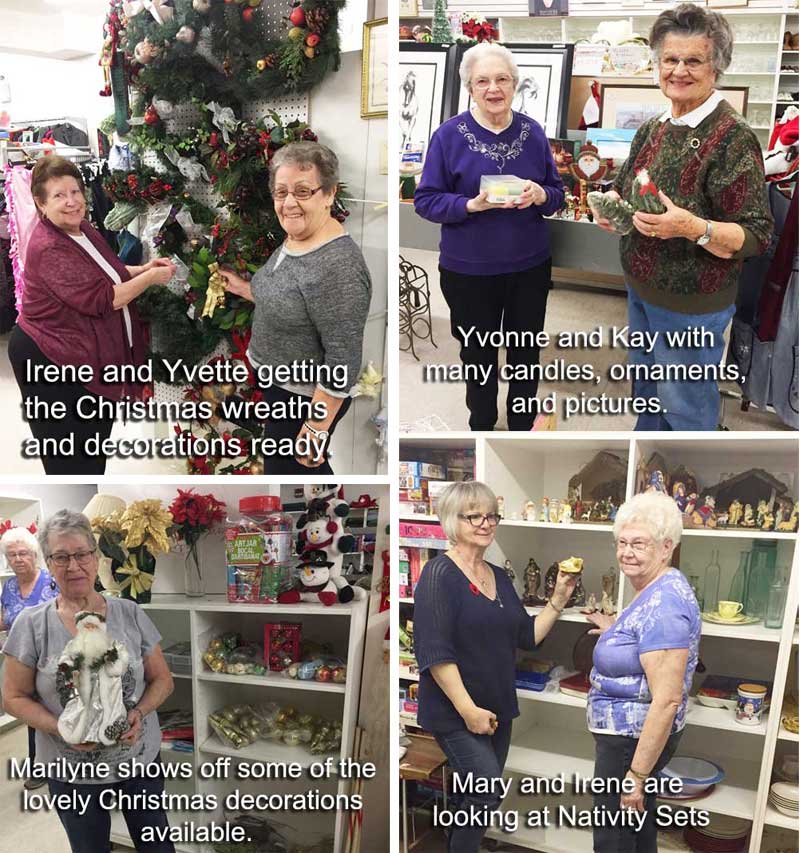 Stuffed toys, Nativity sets, pictures, candles, wreaths, ornaments, toys, clothing and Christmas linens are available for purchase by children and adults.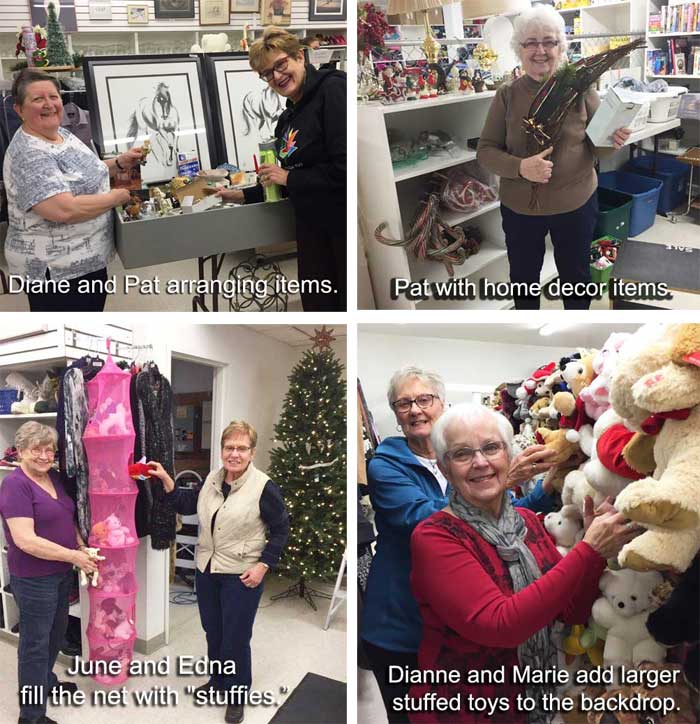 Every year during the Christmas season, the CWL Clothing Depot features a "quilt raffle." Bea is displaying a beautifully designed and crafted quilt for this anticipated event. Tickets are available at the Depot
for $1.00 each.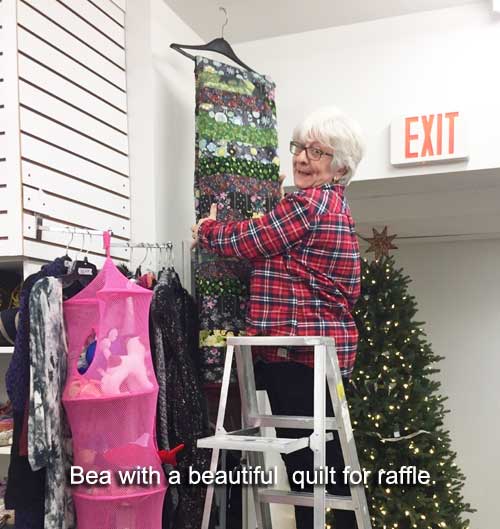 Thank you very much for your continuing support.
May you and your family celebrate a joyous Christmas and receive rich blessings in 2019.

---
Fall/Winter 2018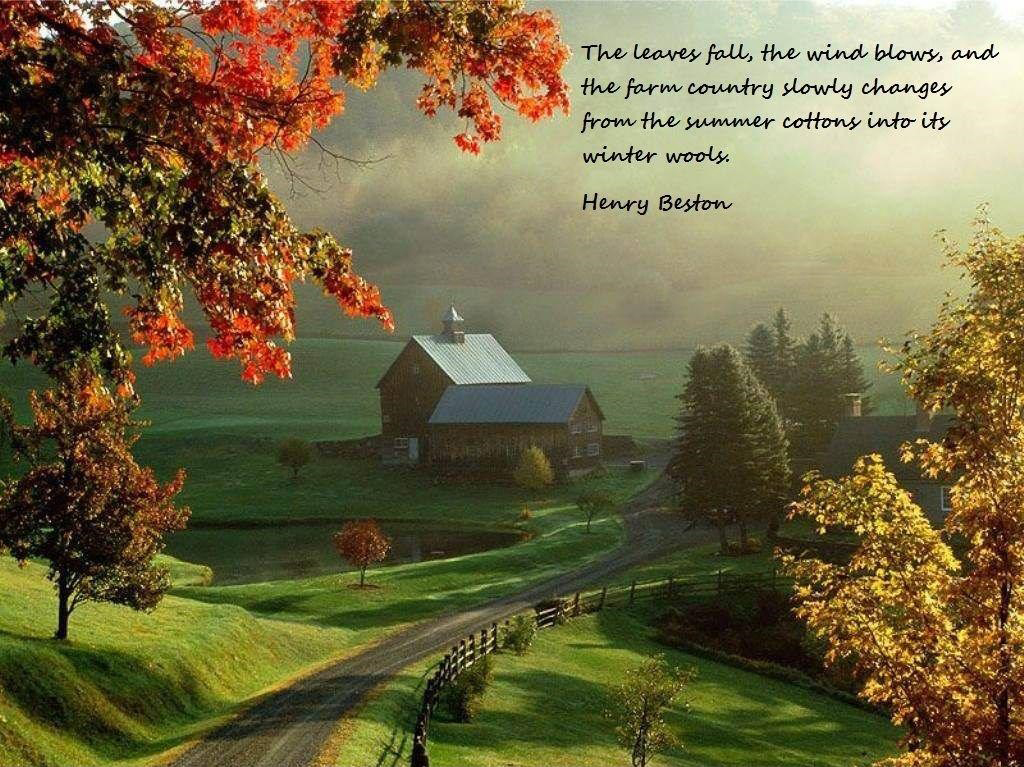 The non-profit CWL Clothing Depot is presently seeking fall and winter donations including pots and pans, linens, towels, sheets, blankets, etc., ladies, men's and children's jackets, coats and boots, mitts and gloves and ladies long sleeved sweaters.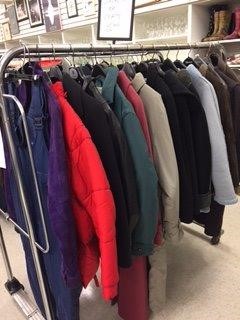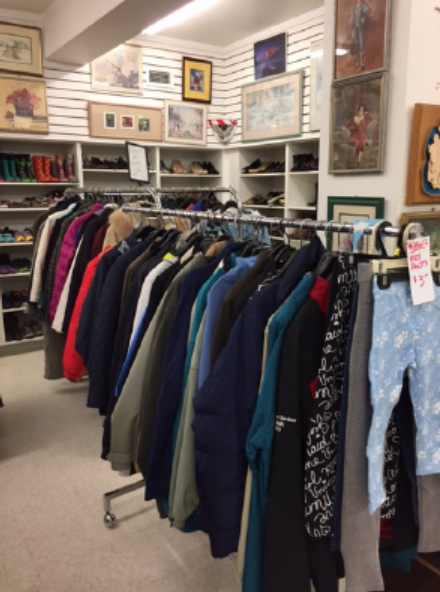 In preparation for the Clothing Depot's annual Christmas Sale, the Depot is seeking donations of "new" toys. As well, "new" gift sets which might include soaps, lotions, and perfumes are very much appreciated and make wonderful and affordable Christmas gifts for the shoppers who frequent the Depot.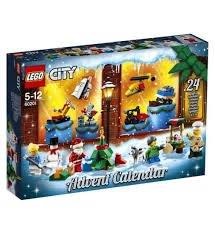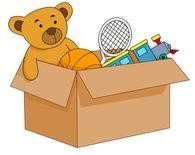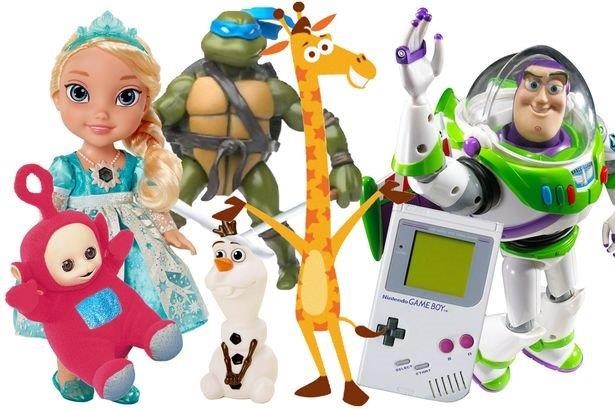 The Depot is also requesting "gently used items," some of which may include Christmas ornaments and
home decor giftware, Nativity sets, candles, tree lights, etc.
Many delicious and decorative "Christmas candy cups" are created by the volunteers and are purchased by children and adults at a minimal cost. With that said, the Clothing Depot is requesting individually wrapped candy, preferably nut free.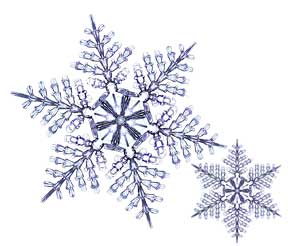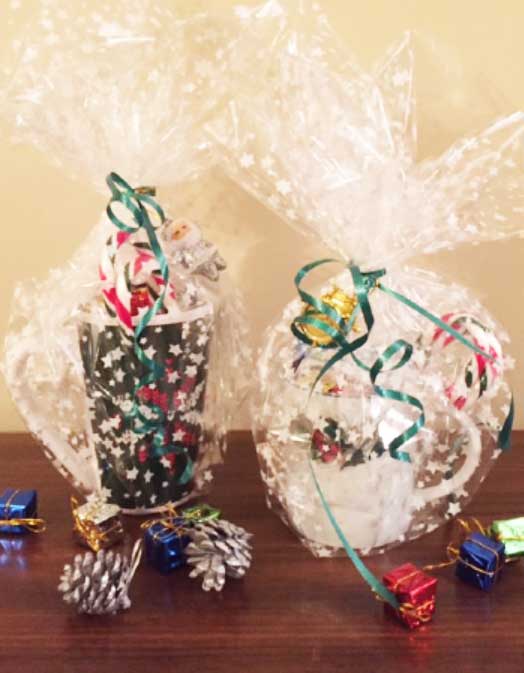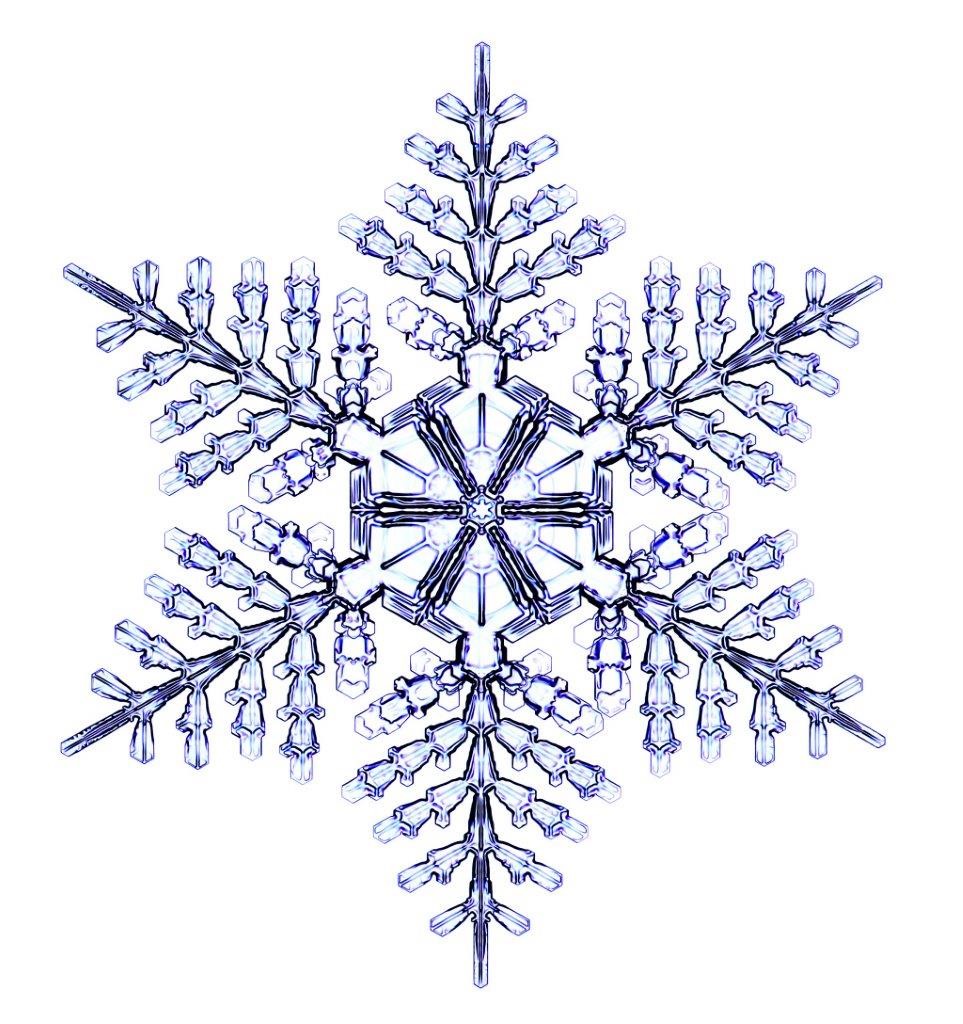 The Clothing Depot extends special thanks to all its supporters especially the dedicated volunteers who continue to "serve" God's people with kindness and charity. Volunteers are always welcomed and needed! Please call Bea at the Depot, 306-242-5042, if you wish to join the volunteer "team."
The Depot also thanks the numerous individuals and organizations who support us with donations. Because the Depot is a non-profit organization, profits from sales are directed to local and provincial charities.
CWL CLOTHING DEPOT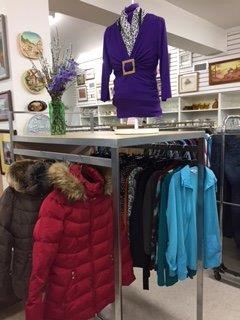 HOURS OF OPERATION
Open to the Public
Tuesday-Friday 12:30-3:00pm
Saturday 9:30-12:30
Closed Monday
Donation Drop Off (back door please)
Monday-Friday 9:00-3:00pm
Saturday 9:00-12:00pm
For donation pick up, please call 306-242-5042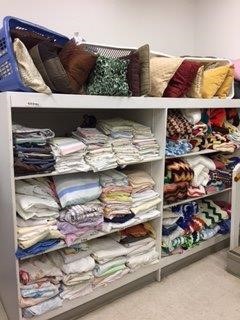 "He gives generously to the poor; His kindness lasts forever."
(2 CORINTHIANS 9:9)
Thank you for your generosity!
---
Summer 2018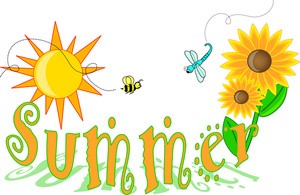 An appreciation luncheon was held at Smiley's in Saskatoon for those who served as volunteers at the CWL Clothing Depot. The dedicated volunteers enjoyed the opportunity to socialize and enjoy a delicious meal. 135 people attended. Thank you to all who participated. Because volunteers are always needed and greatly appreciated, please call Bea at the Clothing Depot, 306 242 5042, to inquire about volunteering.
The AGM (Annual General Meeting) of the CWL Clothing Depot was held at the depot in March. Reports were read by the Board members. In Bea's absence, the Depot Manager's Report was read by Pat Fortosky, Board Chairman. Bea noted that a total of 5197.5 volunteer hours were documented for the 2017 year. She also expressed special thanks to the Christian Ethics students who help out, to the ladies who do mending, and to the lady who makes old Barbie Dolls look like new.
At this time, the Clothing Depot is seeking donations of "summer" items, especially children's clothing sizes 7-14. Donations of towels, face cloths, sheets and other linen articles, as well as housewares are always needed and appreciated.
The Clothing Depot is in need of summer clothing, sizes 7 to 14. Summer dresses, summer purses are always best sellers.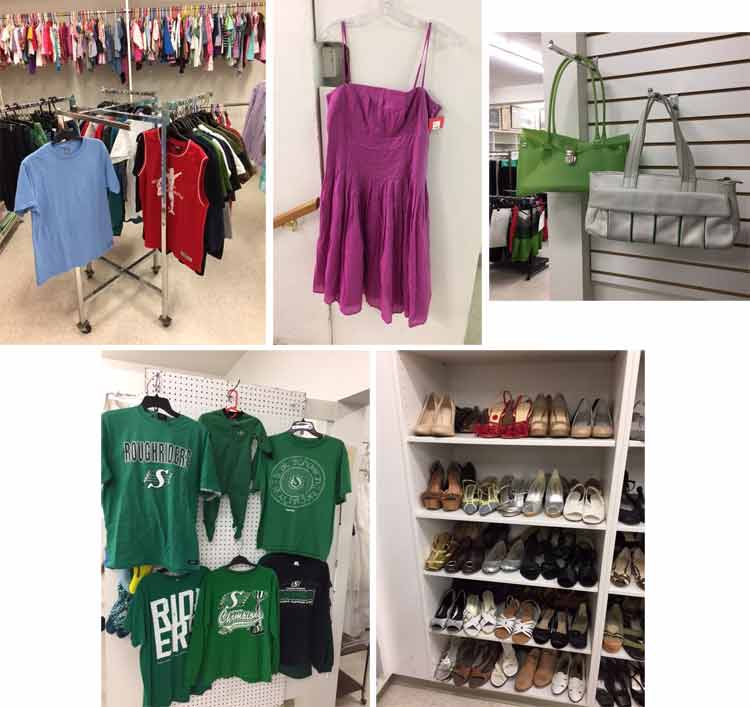 Also a popular items: Saskatchewan Football Rider clothing and summer shoes and children's sandals and other kid's footwear is always in demand.

Karen Swan, Sylvia Nimalovitch and Elizabeth Kokotailo show summer clothes, always wanted on these hot summer days. Maria Barba holds up popular swimwear.
Because the Clothing Depot is supported by donations, we wish to express thanks to the many businesses, church groups and private donors who continue to make regular and generous donations.
The CWL Clothing Depot will be closed during Exhibition Week, August 7-12, 2018.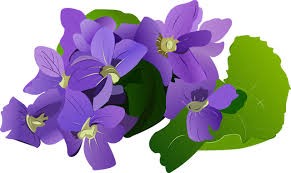 CWL Clothing Depot
Hours of Operation
Open to the Public
Tuesday-Friday 12:30-3:00pm
Saturday 9:30-12:30pm
Donation Drop Off (please use back door):
Monday-Friday 9:00-3:00pm
Saturday 9:00am-12:00pm
For Donation Pick-Up, please call 306 242 5042
---
Spring 2018
The CWL Clothing Depot is pleased to report that 2017 was a very successful year. We were able to provide new as well as "gently used items," some of which included clothing, household items, bedding, and Christmas "gift" items to the needy at prices that were affordable to them. This is made possible by support from our dedicated volunteers who spend endless hours at the CWL Clothing Depot and from many others who understand the needs in our community and continue with their donations throughout the year. The Clothing Depot in turn is able to continuously offer financial support to non-profit charitable organizations so that they too are able to carry on their good work to benefit others as well.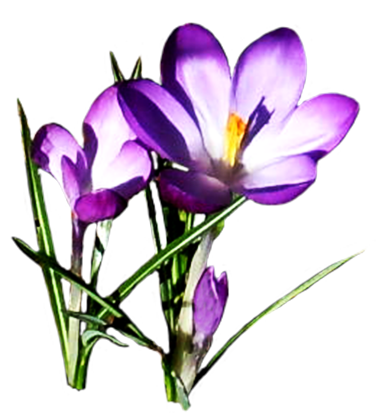 Spring is just around the corner and the beginning of the annual "spring cleaning." Please keep the CWL Clothing Depot in mind as you "reduce clutter." At this time the Clothing Depot is accepting towels, bedding such as sheets, blankets and comforters, men's, ladies and children's clothing of all sizes and spring footwear.
Volunteers are always needed and greatly appreciated. If you are interested in joining our team please contact us at the CWL Clothing Depot for more information.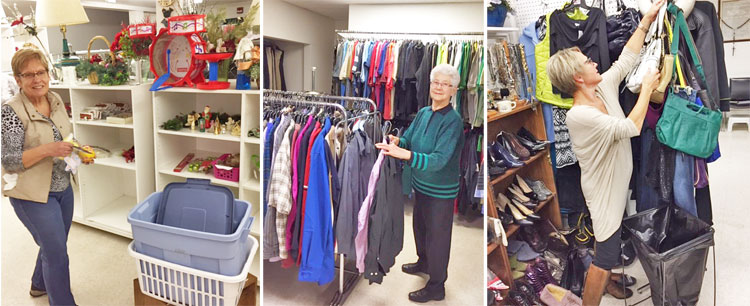 Dedicated volunteers Edna Kyrzyk, Emily Greter, and Janette Schwandt
When we, who have been so richly blessed, are willing to share our time and treasure with our brothers and sisters then we are doing what the Gospel demands of us.
~ The Most Reverend Murray Chatlain, Archbishop of Keewatin-Le Pas
We encourage parishes and other groups to consider organizing donation drives for particular items such as socks and underwear, that are always in demand.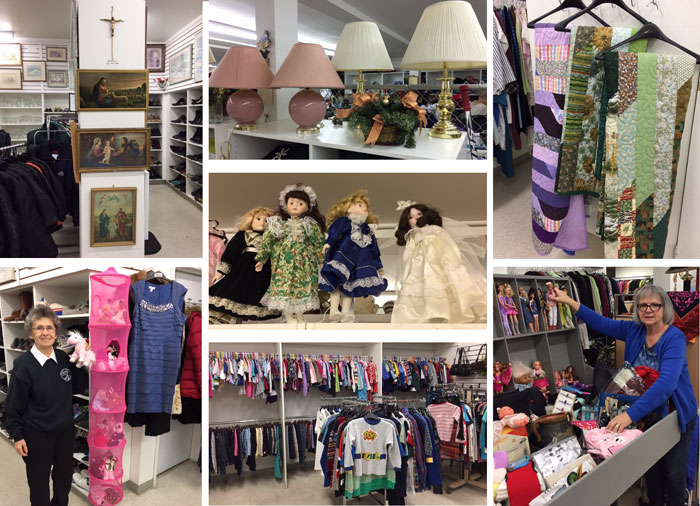 The Clothing Depot has a wide variety of items from which people can chose.
Mary Kehrig (left) and Mary Jacobi (right) help keep things organized.
There is a detailed history of the Clothing Depot on the Saskatoon diocese website (click HERE). Our prayer is that the Depot will continue to serve for another 50 years.
Every Thursday the Clothing Depot arranges for the pick-up of donations. Call (306) 242-5042 by Wednesday. If you wish to deliver your items, go to 619 - 20th Street West at the back door between 9:00 a.m. and 3:00 p.m. Monday to Friday and Saturday between 9:00 a.m. and 12:00 noon.
Shopping is Tuesday to Friday from 12:30 p.m. to 3:00 p.m. and on Saturday from 9:30 a.m. to 12:30 p.m..
---