WELCOME TO THE SASKATCHEWAN CATHOLIC WOMEN'S LEAGUE OF CANADA WEBSITE
Click to go to:
---
FROM THE PRESIDENT
Dear Parish Catholic Women's League Presidents and Sisters in the League,
It is my privilege to officially invite you to the 70th Saskatchewan Provincial Annual Convention, to be held at Holy Trinity parish in Regina, SK on Sunday & Monday, June 3rd & June 4th, 2018. I encourage all Councils to send delegates to this Convention since it is important that all Councils gather socially to celebrate what we have accomplished in our 70 years together.
On the website you will find:
Tentative Convention agenda HERE
List of accommodations

HERE

Registration Form (return before May 21, 2018) HERE
I would ask that you invite your Spiritual Advisor to attend as well. There will be a meeting of all Spiritual Advisors in attendance on Sunday afternoon. All registrations and payments must be returned before May 21, 2018. Please note that due to Mass at Holy Trinity at noon, there will be no lunch served on Sunday during registration. However, there will be light refreshments.
We are very pleased to have National first Vice-president, Fran Lucas joining us on Sunday to give a workshop on the planning strategically initiative that the National CWL is currently undertaking. In addition, we will have a brief presentation by Alex Schadenberg from the Euthanasia Coalition.
On Monday, we will be hearing from Father David Reilander, president of the Catholic Missions in Canada. This is Father Reilander's first opportunity to speak to the CWL of Saskatchewan and we are looking forward to hearing from him.
We have received a limited grant from national to assist with members with part of the cost of travelling to this convention. Your diocesan president will have special mileage forms to fill out. We urge you to car pool as much as possible. I sincerely hope you will join us and look forward to meeting all of you.
Sincerely,
Margaret Schwab
Saskatchewan Provincial CWL President
---
70th Saskatchewan Provincial Annual Convention, June 3 & 4 (register by May 21, 2018) More info

HERE

.

Some of the Annual Reports are coming in now. You can read them

HERE

.
You can still get a bus to the 2018 National convention if you book by July 1. Details HERE.
---
From NL CWL: "Your CWL sisters in Newfoundland and Labrador are thinking about you during this tragic time in your province. CWL members were busy making comfort quilt tops to be sent to the home of the Broncos in Saskatchewan. Our thoughts and prayers are with all of you. We hope you may find some comfort when you wrap up in your quilt. May God bless you all and remember that the souls called home are Saints forever."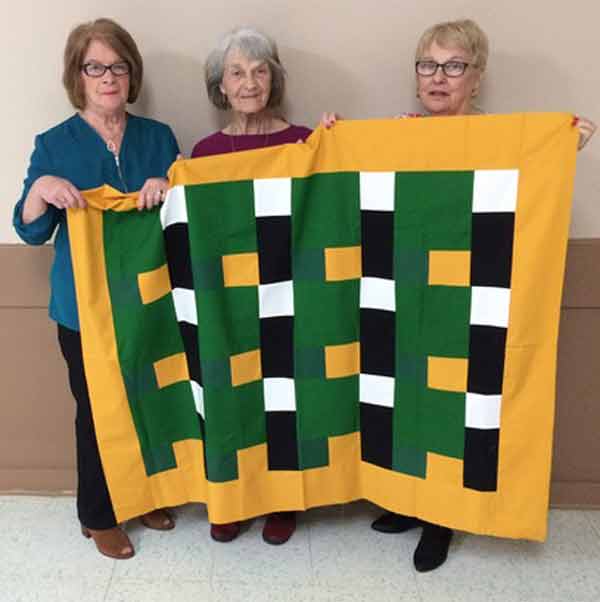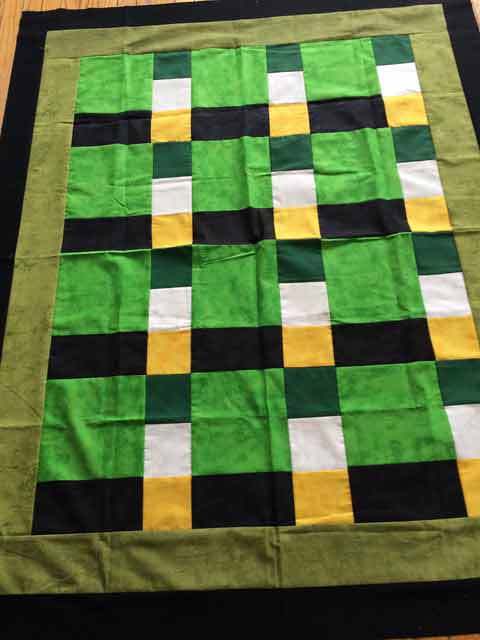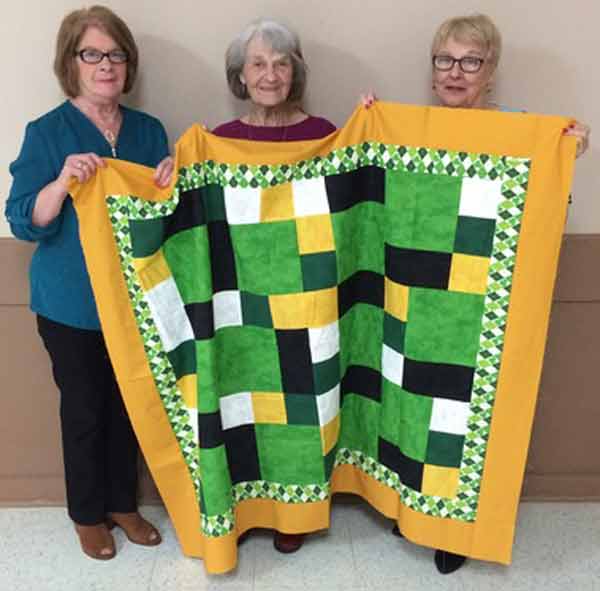 St. Patrick's CWL Council members in Carbonear, NL display the quilts: left to right, Angela Slaney, Shirley Shea and Ellen Marrigan.
You can now find reports from around the Dioceses under the "Events" page HERE including:

Diocesan Communiqués and Annual Reports
2017-18 Provincial Communiqués and Annual Reports can be read HERE.
The Saskatoon CWL Clothing Depot now has its own page HERE. They are calling for Spring items.
---
2018 National Convention
Take the train to the 2018 annual national convention in Winnipeg, Manitoba.
Read all about it HERE.
How to book your hotel HERE.
---
Our theme logo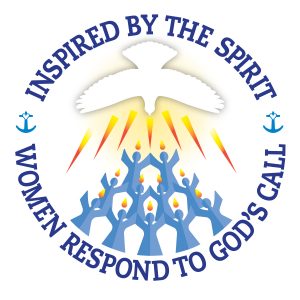 SYMBOLS AND MEANINGS:
DOVE: Holy Spirit - advocate, counsellor, intercessor
CLOUD & LIGHT: living, saving God of glory
FIRE: transforming energy of Pentecost
DISCIPLES: CWL members, responding joyfully to God's call in word and action
CROSS, ANCHOR & HEART
Faith--lived, professed, witnessed and spread
Hope--strength to sustain and preserve us
Love--the first and greatest of all virtues
PRAYER:
Spirit of the Living God open our minds to experience the unconditional love of God. Empower us with the gifts of your Spirit so that we may respond to God's call in joyful service. Inspire and bless the members of the Catholic Women's League so that the fruits of your Spirit may be evidenced in all that we say and do. Amen
---
Catch the Fire! Download the PowerPoint Presentation, the soundtrack or a PDF!