We are making a few changes to the website, while we do, you may notice a broken link or two. Please bear with us while we update, and hopefully it will all be back in working order!
New Postings (click on the title to read more):
President's Message: "Walking Together" - July 2022
New Communiquè's - Past President/Archives, Christian Family Life, Community Life, Education and Health,
Legislation, Resolutions - July 2022
Meet the new Provincial CWL Council - June 23, 2022
---
Our Provincial Catholic Women's League Theme
"Walking Together"
Provincial President Connie Crichton has chosen the theme of "Walking Together" for our journey over the next two years.
Read her President's Message here...
---
St. Joseph's CWL, Moose Jaw celebrates their 100th Anniversary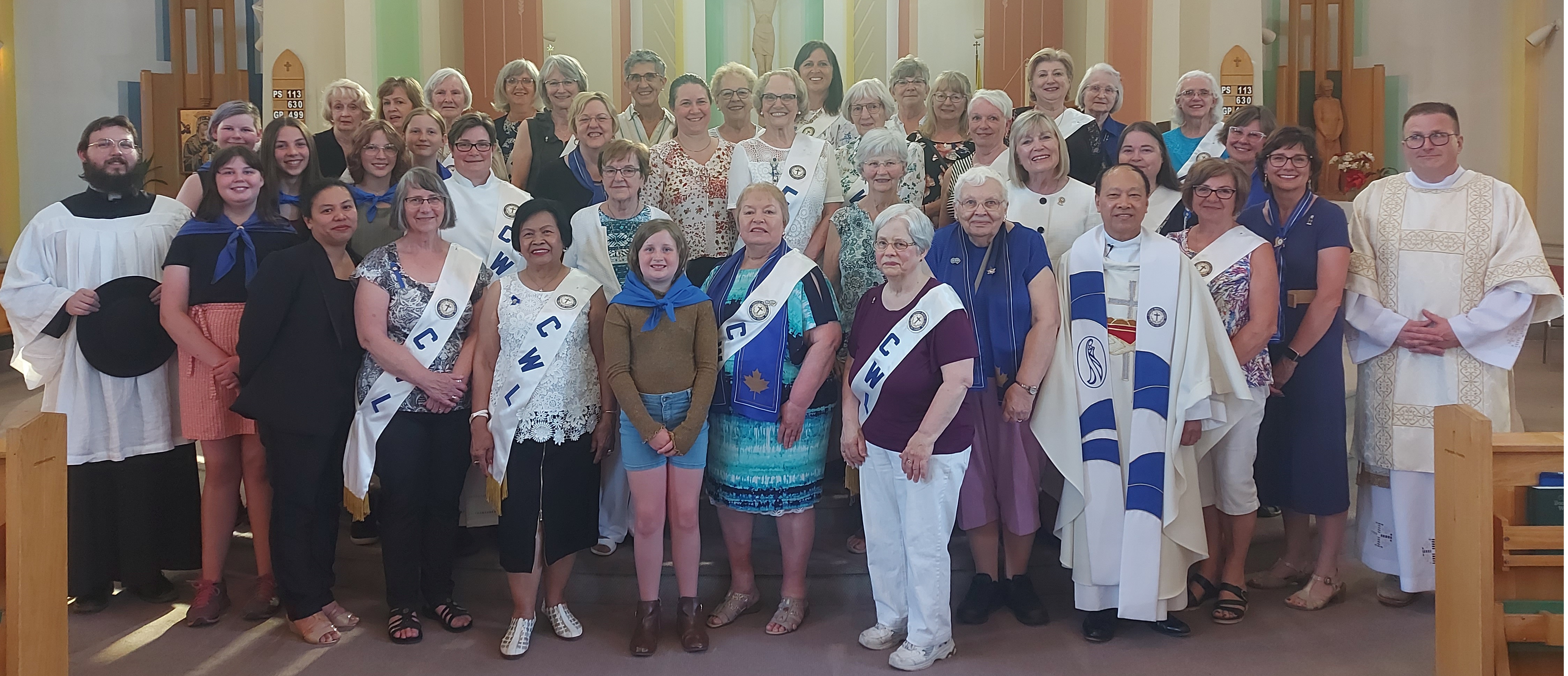 In June 2022, St. Joseph's CWL Council in Moose Jaw celebrated 100 years! They held a vintage fashion show and tea, and had a special mass for their anniversary. Congratulations to the members for their long service and their successful celebrations. They also have an active Girls League and were able to incorporate the girls into their activities.
---
On Sunday May 15th members of the Spiritwood CWL Council, along with Provincial Spiritual Advisor Father Peter Nnanga visited Big River First Nation Parish for Mass, fellowship, a round dance and a good meal.
Read Father Peter's story here...
---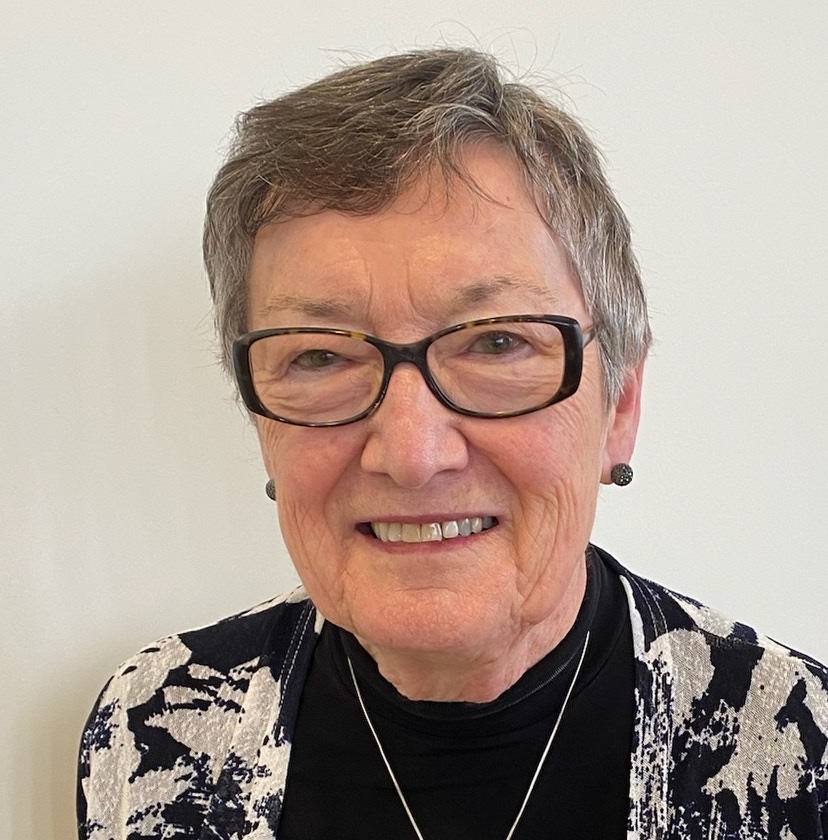 On April 26th, 2022, Honorary Life Member Velma Harasen received the 2021 Saskatchewan Volunteer Medal for her extensive community involvement.
---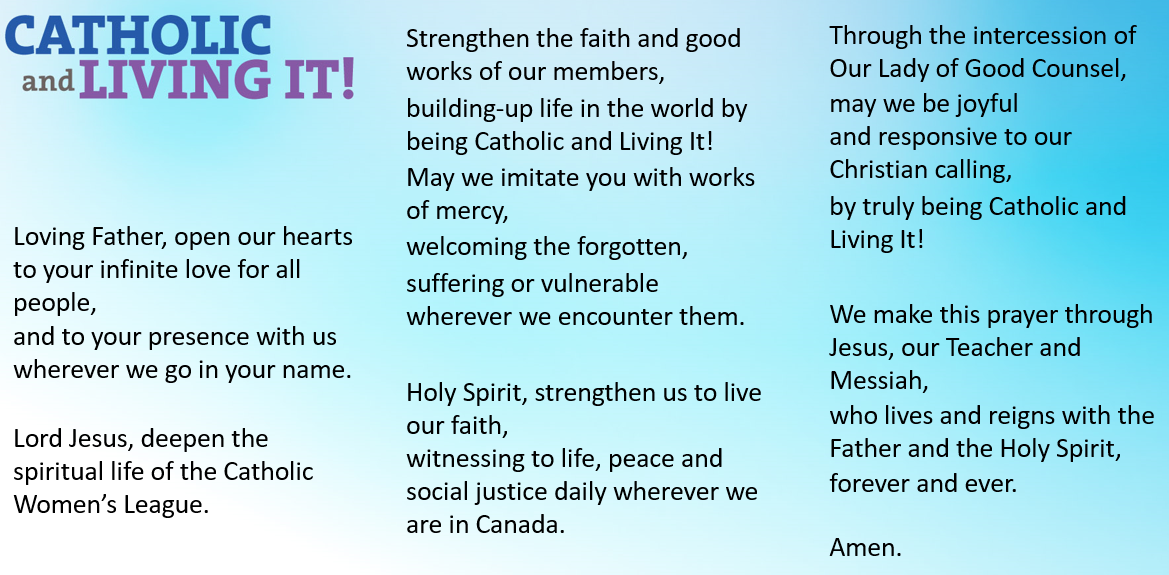 "My vision is that relationships in any circumstance – be it family, councils, organizations, etc. are made stronger; that new relationships are forged and made strong; and that the Holy Spirit will be with us in all instances giving us the strength needed." ~National President Fran Lucas on her vision for our new theme.
Read more about the new theme in the PowerPoint file found on the National website.