SASKATOON DIOCESE EVENTS
Saskatoon Diocese Communiqués and Annual Reports can be found HERE
Earlier events can be found HERE
EVENTS
See Saskatoon CWLClothing Depot HERE.
---
St. Michael's CWL, Cudworth, HUG Project
Everyday around our country women and children are seeking refuge in shelters. They often arrive with little more than the clothes on their backs. Providing items of toiletries and clothes can make a huge difference to these families and help them to recover. (CWL National Office)
Members of St. Michael's Catholic Women's League (Cudworth) participated in the National CWL HUG ( Helping, Understanding, Giving) Project. We collected/ purchased personal hygiene products such as toothpaste and toothbrushes, Kleenex, brushes, shampoo and conditioner, disposable razors, soap, deodorant, and sanitary pads. Diapers, pull-ups and baby wipes, clothing, books,games, puzzles, travel bags, small backpacks and purses were also collected.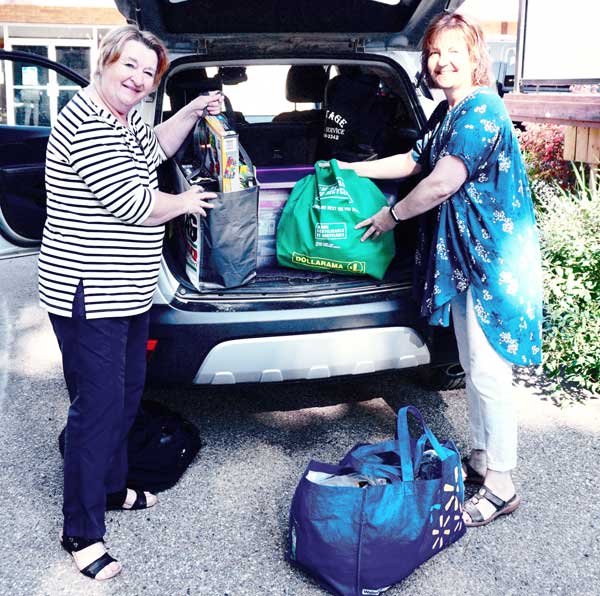 Kathleen Kolla and Kim Hauber loading donations for delivery to Safe Shelter
The CWL would like to thank all who donated products and/ or money to make our HUG Project such a success. Thank you to the following businesses: Bigway Foods, Heritage Sales & Services, Sweet Deals, Buryniuk Insurance, all of Cudworth, SK. As well we thank E. Miazga & co-workers, St Michael's CWL and several anonymous donors who dropped off products or gave a monetary donation. The Safe Shelter that received the donation expressed their appreciation to our CWL Council.
The Mission Statement of the Safe Shelter for Woman seeks to serve the needs of woman and children who require safety and support due to an abusive relationship.
As the CWL National Office celebrates its 100th Anniversary we send warm greetings and a big thank-you for putting forward such a worthwhile project to commemorate this milestone. We believe this project has met all four of the CWL's goals.
For CWL members to grow in faith by sharing, witnessing and developing leadership skills to create positive change.
The CWL supports Catholic social teaching through advocacy.
To provide outreach and services recognizing all life is valued with dignity and respect.
The CWL addresses critical issues.
---
Report from the CWL Saskatoon Diocesan Convention May 11, 2019
Written by Kiply Lukan Yaworski
Catholic Saskatoon News, https://news.rcdos.ca
An Annual Diocesan Catholic Women's League convention was held May 11 at Watson, hosted by the CWL councils of Sacred Heart of Jesus Parish in Watson and Holy Guardian Angels Parish in Englefeld.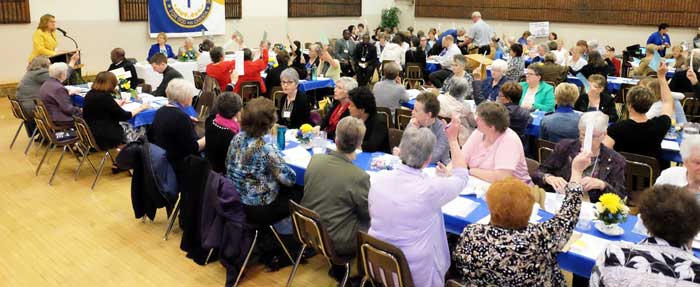 President and committee reports, a resolution addressing semi-truck driving safety, and guest speakers were part of the day.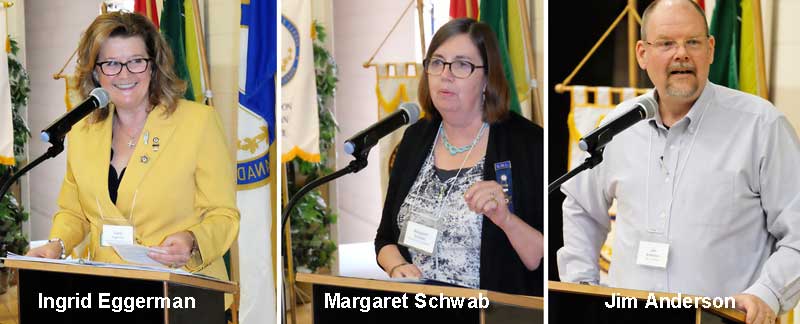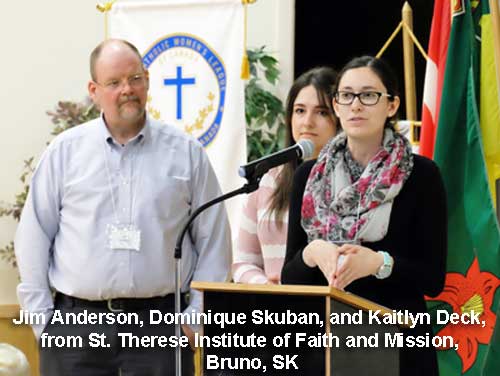 Jim Anderson, Dominique Skuban, and Kaitlyn Deck of St. Therese Institute of Faith and Mission at Bruno, SK gave an address in the morning.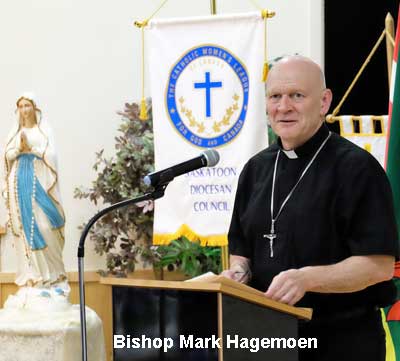 Bishop Mark Hagemoen of the Roman Catholic Diocese of Saskatoon spoke about the papal document Laudato Si' and the call to care for creation.
The theme of the diocesan convention was "Care for Our Common Home," which is also the theme of the Catholic Women's League of Canada for the year.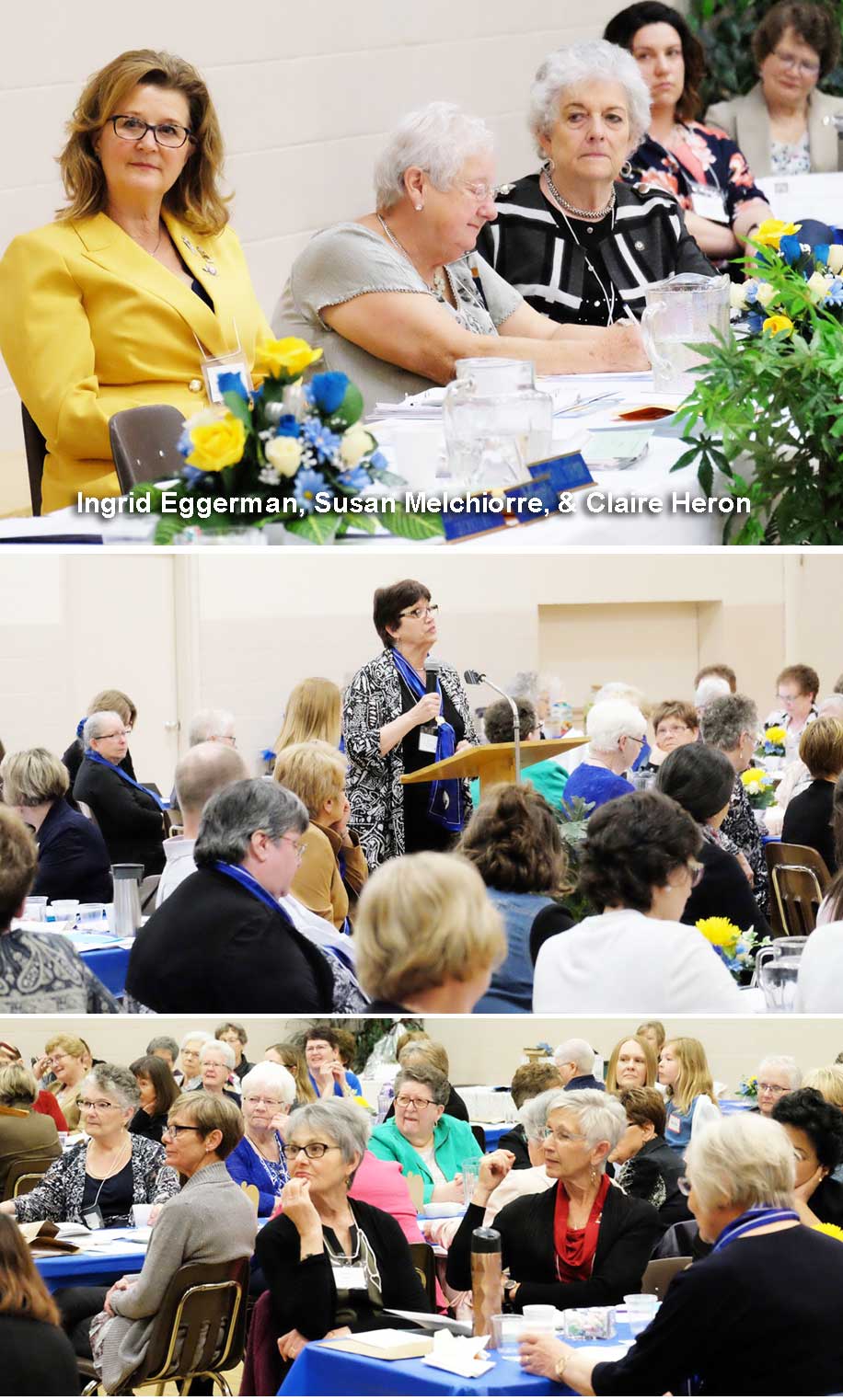 Delegates at the convention
The annual convention also included a Mass at Sacred Heart Church in Watson, with a recommitment ceremony for the diocesan CWL executive, followed by a banquet.
---
CWL Cathedral of the Holy Family Spiritual Adoption
CWL at Holy Family Cathedral celebrated our Spiritual Adoption baby with a baby shower. Baby items were donated to the Pregnancy Option Centre.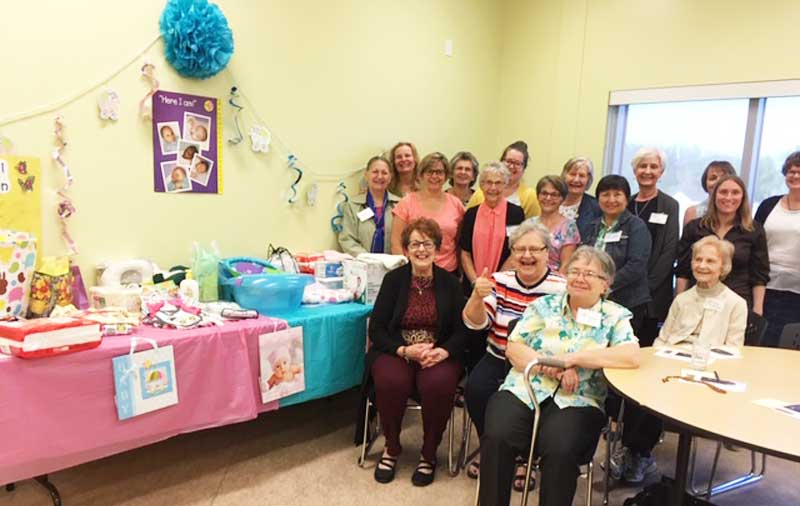 Back: Angie Bilodeau, Diane Walbillig, Cathy LaFleshe, Mary Kehrig, Cecilia Gursky, Helen Belsher, Alice Denis-Daley,
Marleen Van Dresser, Marina Preciado, Val Wilson, Donna Braun, Amy, Margot De la Gorgendiere.
Sitting: Sally Woytowich, Eileen Schneider, Janice Blatz, Vera Duncan.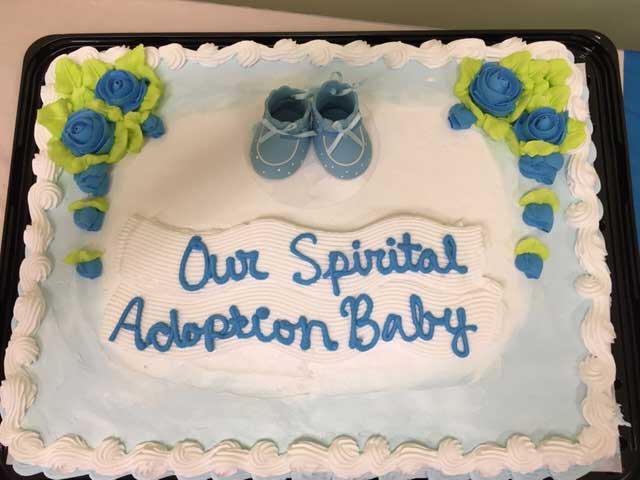 ---
St. John Bosco Saskatoon Council 60th Anniversary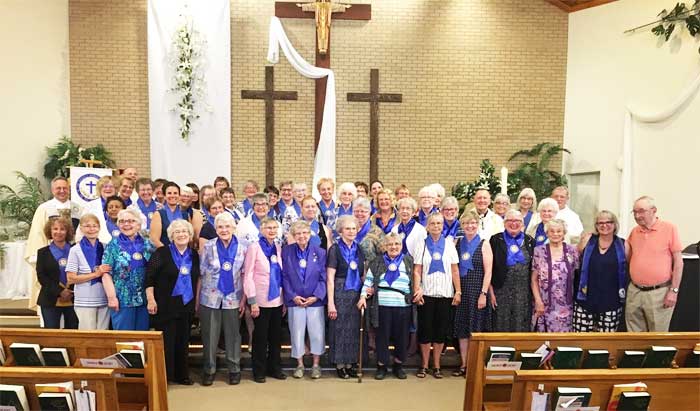 On Monday June 3, 2019 St. John Bosco CWL in Saskatoon celebrated their 60th Anniversary. It began with mass being celebrated with Fr. Marvin Lishchynsky, Fr. Emile April, Fr. Dennis Phaneuf and Fr. Gerard Cooper, and Fr. Ron Beechinor in attendance as well. Some of these were past priests in our parish.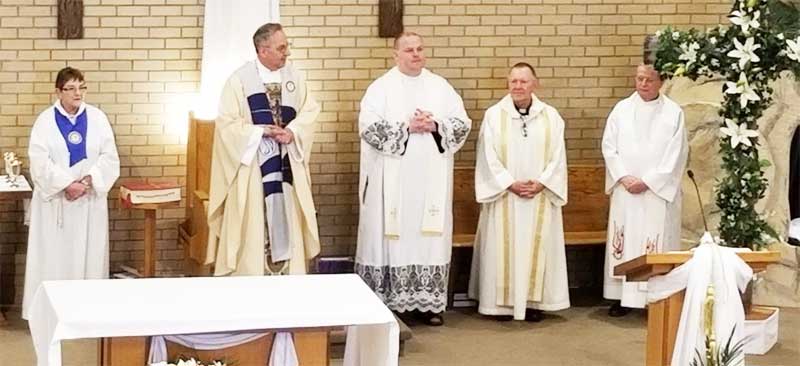 Kay Vaughan (CWL server) with Fr. Marvin Lishchynsky, Fr. Gerard Cooper, Fr. Dennis Phaneuf and Fr Emil April
Following the mass, a reception and short program, with entertainment, was held. The history of St. John Bosco CWL was read, and members were recognized for their years of service.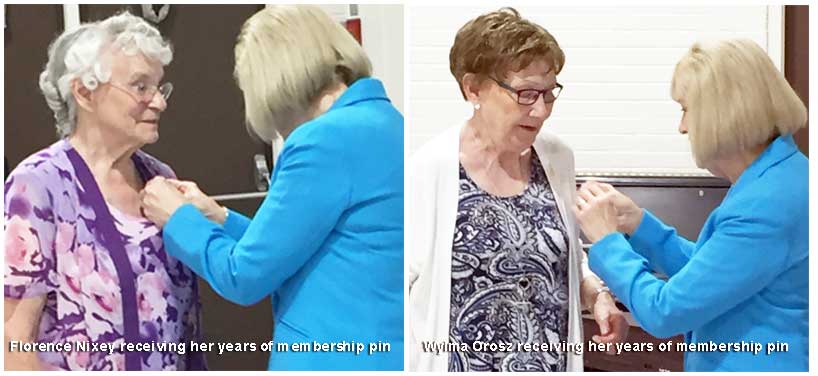 Chantal Devine helped to present the pins.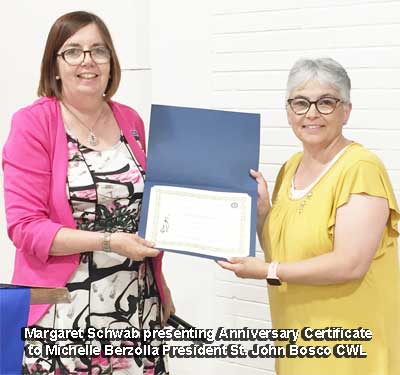 Margaret Schwab presented the Anniversary Certificate for the province.
June Gorgchuck presented the Anniversary Certificate for the Saskatoon Diocese. As well, Archive items for guests to look at and enjoy were on display. It was an evening of much fellowship and celebration of our St. John Bosco CWL.
---
CWL Cathedral of the Holy Family Rosary pamphlets distributed
May is the month of Mary. The Cathedral of the Holy Family CWL, Saskatoon, gave out 700 Pray the Rosary Daily pamphlets and 10 rosaries at the 3 masses May 5. The Rosary is prayed every Sunday in the chapel at 8:30 am.m More free pamphlets are available during May.

Back row, L-R: Avis Hardy, Eileen Schneider, Wendy Dale, Arlene Ostertag, Donna Dube, Andrea Willenborg, Helen Belsher
Front L-R: Margot de la Gorgendiere, Mary Kehrig, Willie Gasman, Marie Reinboldt. Photographer: Connie McGrath
---
Holy Family Cathedral CWL serves at New Evangelization Summit May 5
CWL members worked all day in the kitchen providing coffee/tea and refreshments and constant clean-up for 160 attendees at the New Evangelization Summit at Holy Family Cathedral May 4. Pope Francis has called us to a New Evangelization and CWL members were happy to serve, like Christ, during the event live-streamed from Ottawa to 40 Canadian centres, 16 US centres, Guatemala City and London England. Fr. James Mallon author of Divine Renovation was an inspirational speaker.

---
CWL at the Cathedral of the Holy Family, Saskatoon gave Bibles and New Testaments to Restorative Ministry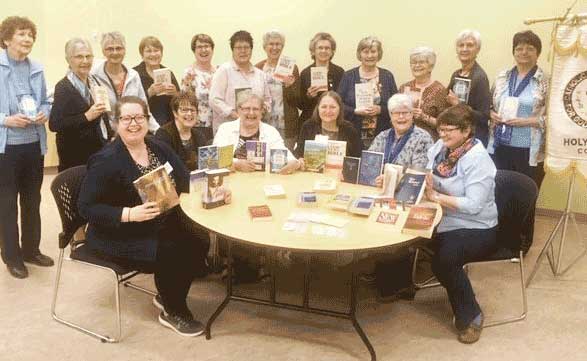 Back L-R: Val Pitka, Cecilia Gursky, Doris Smith, Shirley Ostertag,Willie Glasman, Linda Braun,
Irene Fahlman, Mary Kehrig, Marlene van Dresser, Linda Bohn, Val Wilson, Avis Hardy
Front: Helen Belsher, Sally Woytowich, Eileen Schneider, Angie Biladeau, Nicole Pyle, Margot dela Gorgendiere
Photographer: Connie McGrath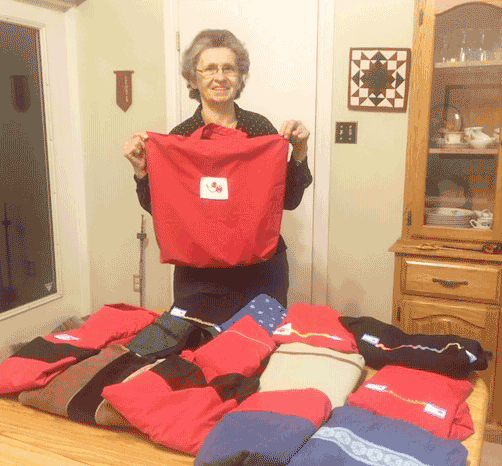 CWL at the Cathedral of the Holy Family, Saskatoon, gave 10 Bibles, 32 New Testaments and 1 Psalms to Dianne Anderson for her work in Restorative (prison) Ministry.
Mary Kehrig (our co-president) sewed 15 bags that Restorative Ministry uses for a project involving inmate fathers with their children at home.
---
Wilkie St. James CWL Celebrates 75 Years of Service - April 24, 2019
On the evening of April 24th, St. James Catholic Women's League members and guests gathered to celebrate the 75th anniversary of the Wilkie Council. Provincial president Margaret Schwab presented Wilkie CWL president Pat Exley with a certificate for 75th Anniversary as a council.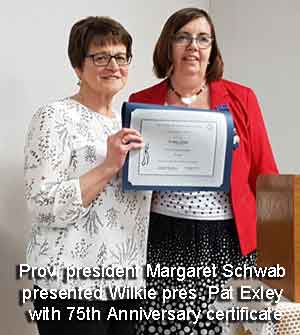 Individual years of service awards were also given out recognizing brand new members all the way up to milestones of 60 and 65 years of dedicated service. As well a special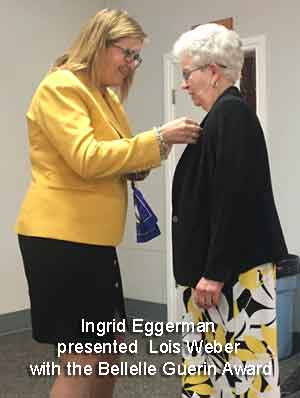 award was presented from the Saskatoon Diocesan CWL to Lois Weber from Wilkie for her exceptional service to the League. Diocesan president Ingrid Eggerman presented Lois with the Bellelle Guerin Award. Both Eggerman and Margaret Schwab, the Provincial CWL president, were in Wilkie to join in the celebration and bring greetings on the occasion of Wilkie's 75th Anniversary.
The evening started at 5 pm with a beautiful mass honoring Blessed
Mary, Our Lady of Good Counsel. Following mass a delicious banquet and a beautiful anniversary cake was enjoyed by all. After the banquet a short history and some interesting facts about Wilkie CWL's past 75 years were shared with the guests. Wilkie CWL hosted their first diocesan convention in 1948, just 4 years after the council was formed. They had 92 enthusiastic members that year. The Wilkie ladies most recently hosted the diocesan convention in 2016 with many of their 82 members helping out. It was noted that the early members of St. James CWL set a great example and a solid groundwork for today's members in serving their parish as well as the community of Wilkie and beyond. One example that was given was in its early years, the St. James CWL furnished a private ward in the new hospital being built in Wilkie. This spirit of support for healthcare has carried on to today. This small town council is proud of having raised over $40,000.00 with their annual "Pink Night" the last 17 years, to help the fight against cancer. Wilkie CWL president, Pat Exley, thanked all the special guests for bringing greetings and being part of the celebration. She closed by thanking the dedicated ladies, past and present, who have made the CWL such an important and vital part of St. James Parish and the community of Wilkie and beyond.
---
The CWL Saskatoon Diocesan Convention May 11, 2019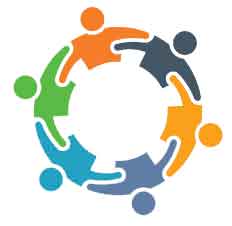 The CWL 84th Annual Saskatoon Diocesan Convention is on
Saturday May 11, 2019 in the Watson Civic Centre, Watson, SK.
It is hosted by Holy Guardian Angels, Englefeld and Sacred Heart of Jesus Watson.
For the tentative agenda, registration, transportation and accommodation, see HERE.
---
Holy Spirit CWL Stations of the Cross. April 2019
The 14 devotions of the Stations of the Cross commemorate the specific events of Jesus Christ's last day on Earth as a man.

Holy Spirit CWL members, Eileen Hebert, Barbara Blom and Elaine Easton participate in the Stations of the Cross held Friday April 5, 2019 at Holy Spirit Parish in Saskatoon.
---
St. Mary's, Saskatoon, needs help with their Back Door Project project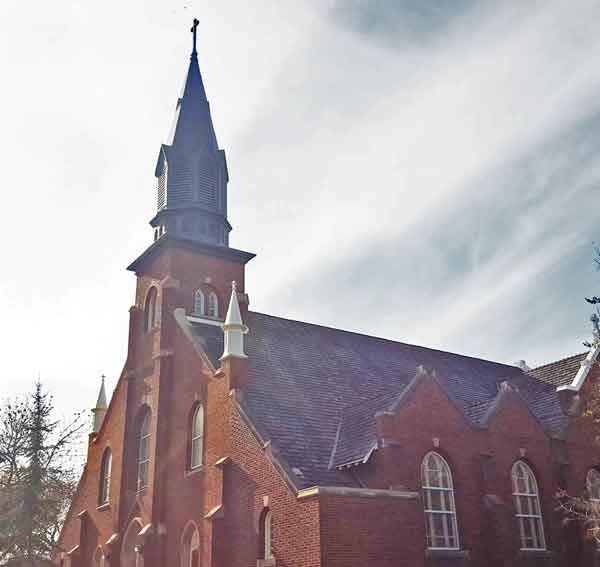 From Roman Catholic Diocese of Saskatoon:
Help needed – Every day at St. Mary's parish, located in the inner city of Saskatoon, individuals in need knock at the Back Door. The parish responds with love and hospitality, sharing sandwiches, and giving out cups of coffee or cocoa. Others come to the parish's Front Door, where some 25 emergency food hampers per week are given out.

The parish needs help to keep this outreach going! Donations of food (smooth peanut butter, jam, coffee, cocoa) or cash donations would be MOST appreciated: St. Mary's parish, 211 Avenue O South, Saskatoon SK, S7M 2R6.
Watch the video for more information.
---
St. Augustine, Saskatoon, HUG project
Women from St. Augustine, Saskatoon with some of the many items donated to their HUG (Helping Understanding Giving) project. The donated items were delivered to Interval House, a woman's shelter in Saskatoon.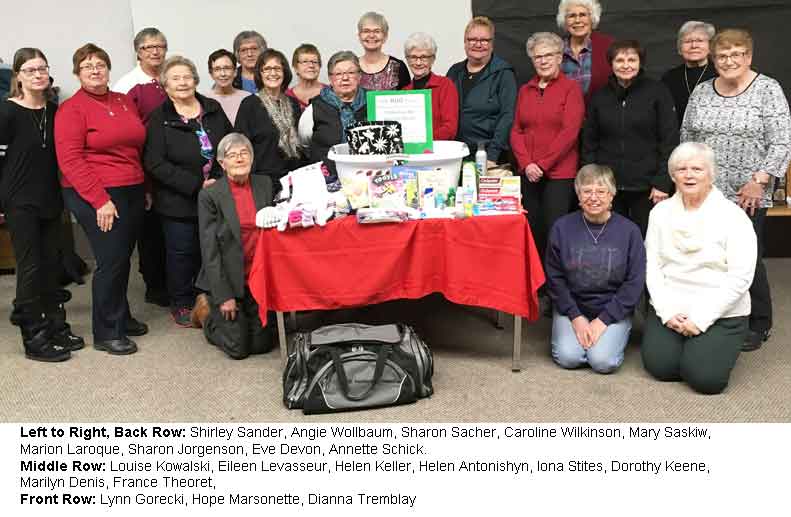 ---
Saskatoon Diocesan Executive Meeting
Ingrid Eggerman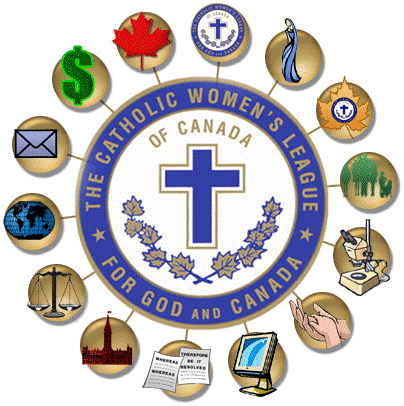 Saturday, February 23, 2019
St Philip Neri Parish
1902 Munroe Avenue
Saskatoon SK
New Theme: Care of Our Common Home
Beginning with mass at 9:30 am followed by our meeting. Lunch is a free will offering.
All are welcome
All Council Presidents or their designate and Core Executive Members are members of the executive.
We encourage all councils to be represented and bring as many of your members who are able to attend. We would love to see as many members as possible in attendance.
Guest speakers – Diane Anderson, Coordinator, Restorative Ministry Office, Diocese of Saskatoon and Rob Gents, Saskatchewan Hospice and Palliative Care Association
Your Diocesan executive needs your input. Any inquiries?
Contact Ingrid Eggerman, Saskatoon Diocesan President
at email: ingrideggerman@gmail.com
Saskatoon Diocesan Catholic Women's League
Winter Gathering Tentative Agenda
Saturday February 23, 2019
St Philip Neri Parish, 1902 Monroe Ave,
Saskatoon Sk.
9:30 AM Opening Mass – Father Michael Dechant
10:00 AM Registration and Health Break
Call to order – Ingrid Eggerman
Opening prayer – Audrey Zimmerman
Host Council greetings – Mary Nordick and Susan Melchiorre, Co-Presidents
Any additions to the agenda and approval of Agenda
Approval of the minutes from the September 10, 2018 meeting
Treasurer's Report – Connie Crichton
Correspondence – Susan Melchiorre
Spiritual Advisors report – Claire Heron
Foundation report – Claire Heron
President's Report- Ingrid Eggerman
Standing Committee Reports
Organization – Edna Hodgson
Spiritual – Audrey Zimmerman
Christian Family Life –
Education and Health – Mary Kehrig
Community Life – June Gorgchuck
Legislation- Margo de la Gorgendière
Resolutions – Margo de la Gorgendière
Communications- Paula Haubrich
Past President/Archives - Marlene VanDresar
Regional Report – Our Lady of Grace – Arlene Rey
Clothing Depot Report – Pat Fortosky
11:00 AM Speaker - Diane Anderson, Coordinator of Restorative Ministry Office, Diocese of Saskatoon.
Introduction by Audrey Zimmerman Appreciation by Paula Haubrich
12:00 Noon Grace/Lunch – Father or Claire Heron
1:00 PM Reconvening prayer – Audrey Zimmerman
1:00 PM Standing Committee Reports – continued
2:00 PM Guest Speaker - Rob Gents of Saskatchewan Hospice Palliative Care Association
With Power Point Presentation – introduction by June Gorgchuck
Appreciation by Margo de la Gorgendière
Saskatoon Diocesan Convention – May 11, 2019
What is happening at your council?
Fall gathering – Date and place to be announced
Thank you to our hosting council
Adjournment
Closing prayer
---
Coffee Party at St. Ann's Place
Adele Giblin
For the last 15 years, Saskatoon Holy Spirit CWL members provide a yearly short meeting and Coffee Party at St. Ann's Place. We inform them of current information about our CWL. We are available to collect memberships. We provide entertainment.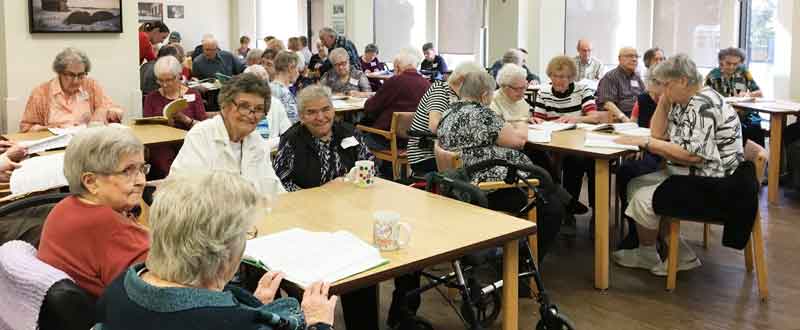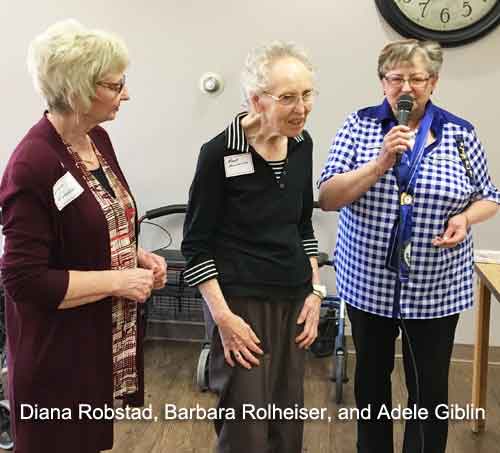 Diana Robstad, organization chairperson, and Adele Giblin President, presented 55 year CWL pin to Barbara Rolheiser.
Congratulations, Barbara.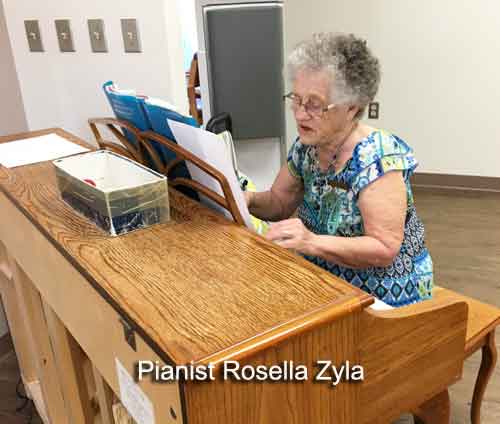 This year we played a great game called Right Left. Every person received the little gift after the game was finished. We had a singalong with familiar songs accompanied by our CWL member pianist Rosalie.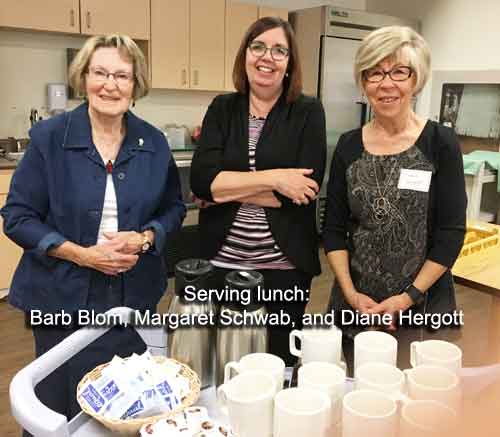 Coffee and tea and dainties were always a hit. Guests and CWL members all left with a bounce in their step and a smile on their face.
---