EVENTS
Here you will find Provincial Events and events from the diocese and parishes around the province.
NEW - You can view events from each of the Dioceses by clicking on the page in the column to the left.
Pictures arriving from the 2017 National Convention in Charlottetown, P.E.I.
can be found HERE.
---
---
Fall Provincial and Diocesan Workshop October 12 to 14, 2017 in Bruno
Margaret Schwab, our Provincial CWL President, planned a busy 48 hours for our Provincial Executive. We all shared reports of what has happened within our Chairs since June convention. New events and the new format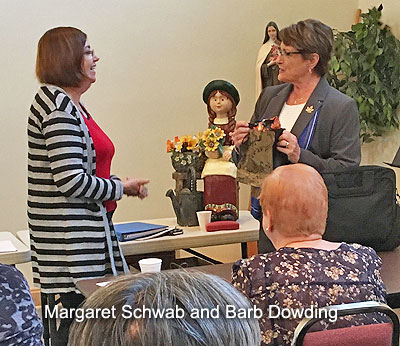 of June 2018 Provincial convention was planned.
Friday evening our Diocesan executive arrived to share the second 24 hours with us. Our Provincial Spiritual advisor, Fr. Gerard Cooper, celebrated mass with us. Barb Dowding, National Past president, shared progress of the Strategic Planning Committee. She asked our opinions of the Strategic Planning and we sent our ideas with her to take to the National meeting October 28. This group will work for five years involving all CWL levels. We don't know what the future holds but we know what we need to give is something different. We need to give ladies something to vest their time in.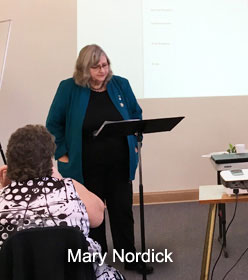 Mary Nordick led a workshop on writing communiques, oral reports and letters. She humorously taught us to give ourselves time to write, drafting, revising, editing and proof reading our work. Keep it simple and pertinent to your committee.

We did enjoy some spiritual and social time with our sisters in the League. We had a wonderful time to eat, pray and interact with the students of St. Theresa Academy of Faith.
For a little fun, Life Member Marge Szabo sent a gift from Regina for Connie Crichton. Anne of Green Gables.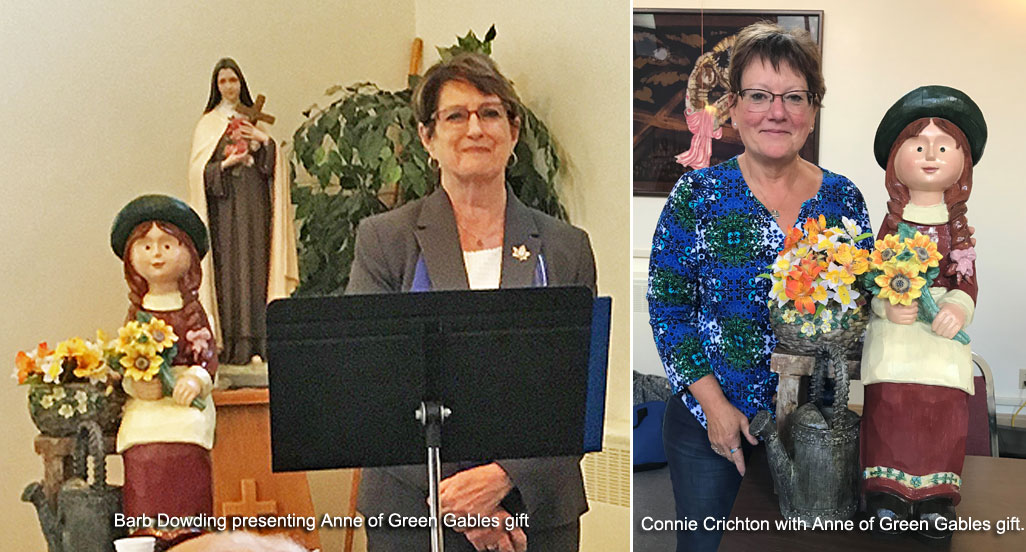 To understand the continuity of this, please see National Convention on the extra pages HERE on this website, cwlsk.ca and see Anne of Green Gables. Yes, Connie was dressed up as Anne of Green Gables there.