PRINCE ALBERT DIOCESE EVENTS
Prince Albert Diocese Communiqués and Reports can be found HERE
---
Our Lady of Consolation Roman Catholic Church, Melfort
Celebrates CWL 60 Year Anniversary
On June 15, 2017 the Catholic Women's League celebrated 60 years since its formation on June 5, 1957. Executive members of the Provincial and Diocesan C.W.L. together with Fathers Nick Ferreras and Travis Myrheim, and twenty-six of our members gathered for Mass, a short meeting, supper and fellowship.
We were praised by our Provincial and Diocesan speakers and encouraged to keep up the good work. Saskatchewan Provincial President, Margaret Schwab, presented C.W.L. President, Celine Morberg, with an Anniversary Certificate.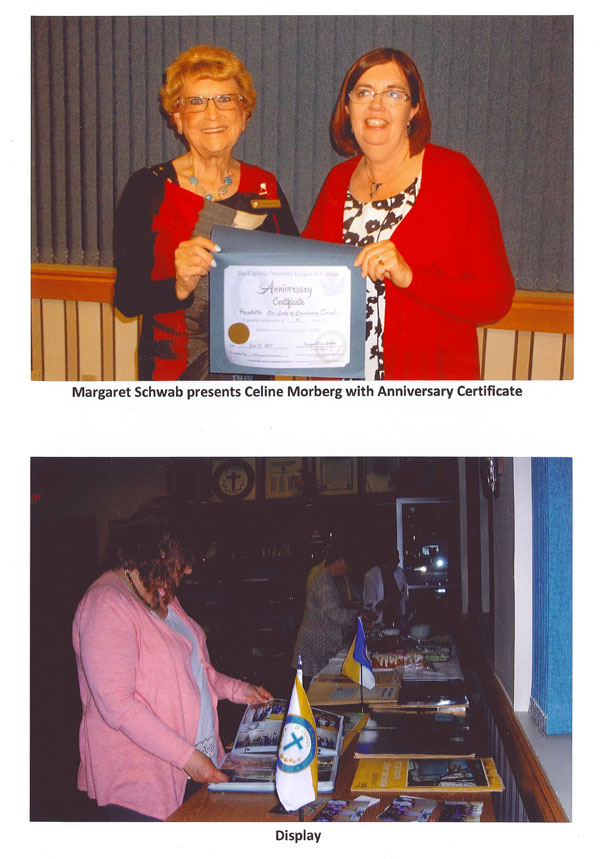 Photographs of past celebrations and events were displayed and League pins were presented to members attaining milestone years of service.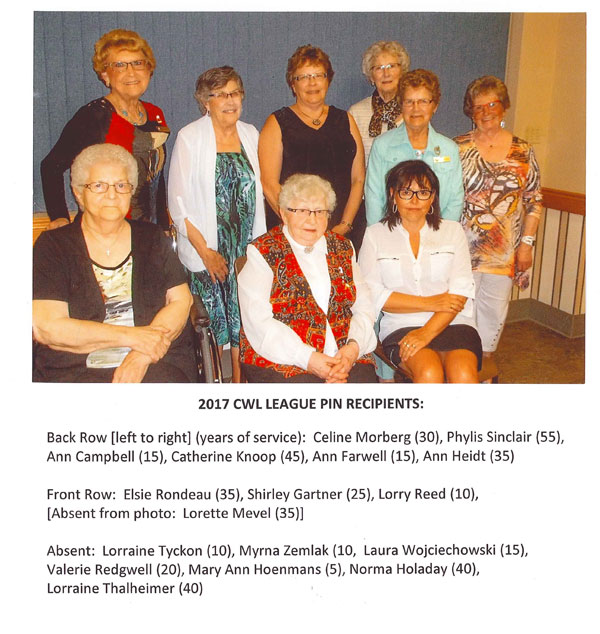 The Catholic Women's League members form the backbone of our organization and enable us to serve God more effectively in our church, community and country. Each member is a unique, valued and important contributor. We look forward to many more years of work, fellowship and fun.
Special thanks to Margaret Schwab, Provincial C.W.L. and Shirley Lamoureux, Diocesan C.W.L. for being a part of our celebration.